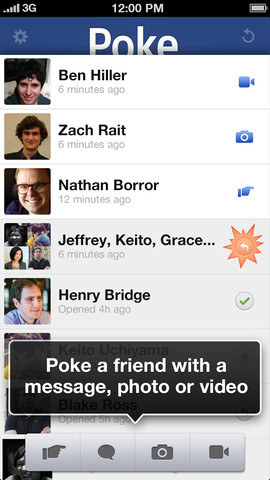 Facebook has released Poke on the App Store, a new messaging app that lets users 'Poke' other users on iPhone with self-destructing messages. The app is essentially the same as Snapchat, but with the Poke branding brought in from Facebook. The app allows you to set messages to expire in 1, 3, 5 or 10 seconds after they are opened. Messages can only be sent between iPhone users that have Poke installed on their devices — if you send a message to someone without the app, they'll be directed to the App Store instead.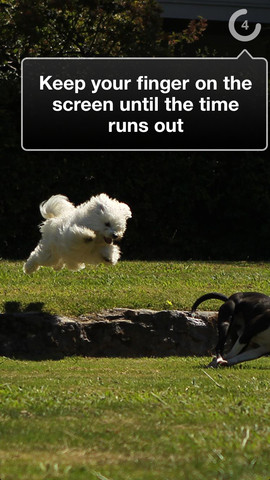 People have been known to circumvent the entire self-destruct idea by simply taking a screenshot of their device when viewing messages but Poke attempts to make that more difficult by requiring you to touch the screen to keep the message open. However, a few well placed fingers can easily get around this as well. That's why when you do take screenshots, Poke will warn the other user — just like Snapchat does.
In my opinion, I don't see people using self-destructing messages for anything else besides sexting. I mean, why not just message them normally? Maybe that's just me.
Do you have any uses for self-destructing messages? Let us know in the comments below!
[via The Verge]
Related Posts