ISO file is the archive file type like ZIP file, but it is used for optical disc. For example, when you download a Windows installation file from Microsoft website, you will receive an ISO file which can be "burned" to a DVD. Windows 7 is the first version of Windows that support burning ISO file to disc. In Windows 8, there is a big improvement for supporting ISO file; that is the ability to create a virtual drive from ISO file (aka mounting ISO file). Generally, my laptop doesn't have a CD/DVD drive, so I can't play a game that requires a disc is always in the drive. With Windows 8, I can create a virtual CD/DVD drive from the ISO file in order to make my game work. In this article, I will show you how to do this.
MOUNT OR UNMOUNT AN ISO FILE
In Windows 8, you just need some clicks/taps to mount an ISO file. First of all, you have to navigate to your ISO file. Then, what you have to do is just double click on it to mount that file. If you have other default program that open ISO file, you may want to right click/long tap on the file then choose "Mount" on the menu. After that, you will see a CD/DVD drive that appears in Computer; that means now you can use it like a real optical drive.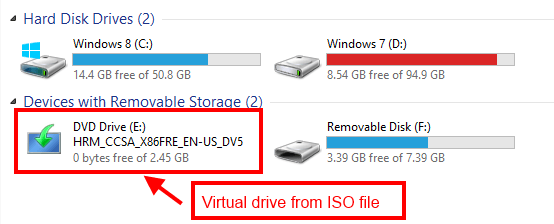 To unmount an ISO file, you have to open Computer. Then, you need right click/long tap on your virtual drive and choose "Eject." That's it. You should know that unmounting the ISO file doesn't affect or remove your ISO file.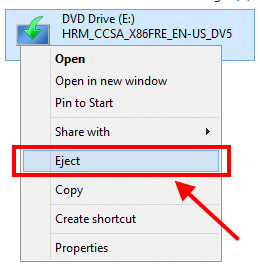 HOW TO BURN AN ISO FILE TO DISC
Burning an ISO file in Windows now is extremely easy. What you have to do is navigate to your ISO file, then right click/long tap on this. After that, select "Burn image to disc" in the menu.
In the new dialog, you can choose your burners (if you have more than one). Then just simple click "Burn" and it will do everything for you.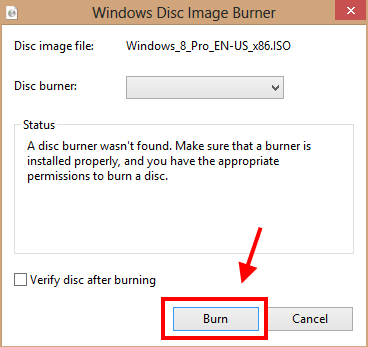 CONCLUSION
Before using Windows 8, I had to use third-party software to mount an ISO file; some are free but others aren't. Now, I can do all of that stuff without installing anything. Enjoy!
Related Posts