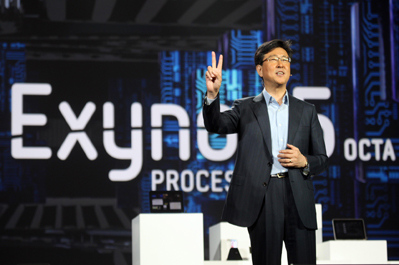 During CES 2013, Samsung unveiled its successor to the company's current Exynos 4 Quad. The new processor, which is designed to deliver twice the performance of its predecessor, is the Exynos 5 Octa.
The processor contains two sets of four cores each, making it an 8-core processor — for smartphones (and tablets). It goes without saying that phones that utilize Samsung's latest chip should be much faster than what we've seen so far. But what about battery life, you ask? Samsung says that the Exynos 5 is "smart enough to save energy when running certain tasks, too." How that makes battery life better, we'll have to wait and see.
The company also says that is focusing on three key areas: display technology, memory and processing. Dr. Stephen Woo, who is president of device solutions at Samsung, tells the audience of the need for more sophistication and innovation going forward:
As users become more attached to devices, they become more sophisticated in their devices. They notice a difference in weight, size and form factor.

What is driving these advancements? Their components. We believe the right component DNA drives innovation and discovery.
What's that Dr. Woo? Samsung Galaxy S IV with Exynos 5 Octa? We hear you.
[via Mashable]
Related Posts