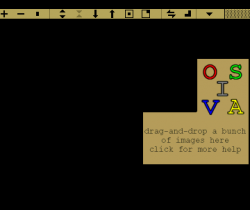 What is Osiva? Really, the name is an acronym that stands for "Overly Simple Image Viewing Application". So, as you can guess, this program is a very easy-to-use image viewer. The program is so simple, in fact, that it may be too simple. Just because it is lightweight and portable does not automatically make it a good program. So is Osiva worth the download? Let's find out.
WHAT IS IT AND WHAT DOES IT DO
Main Functionality
Osivia is an image viewer but it is a different kind of image viewer. It isn't like IrfanView; you cannot use Osivia to replace Windows Image Viewer. Rather, what Osivia allows you to do is drag and drop pictures or images onto its little desktop popup. From there it turns your picture/icon/image/etc. into a tangible object (aka floating widget) that you can move around your desktop. That's it; nothing more, nothing less.
To better understand what Osiva does, check out the following screenshots showing it in action: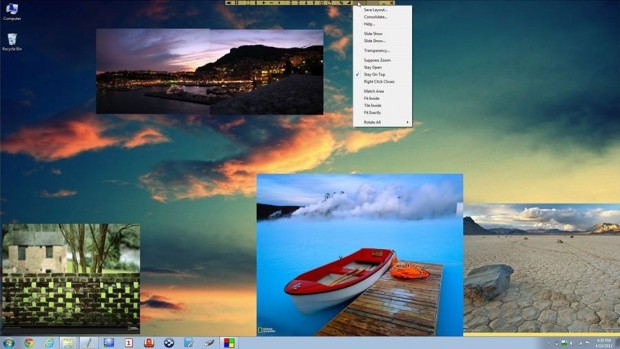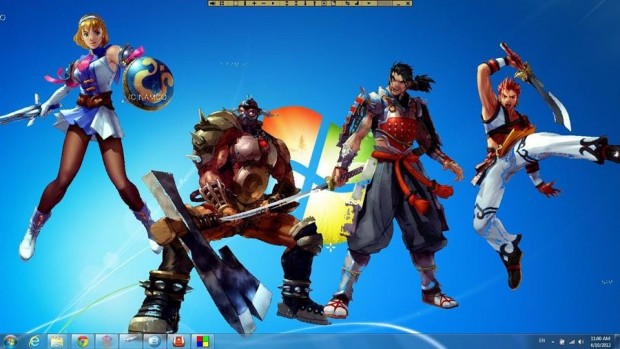 The rectangular pictures in the first screenshot and the characters in the second screenshot are all images-turned-floating-widgets by Osivia.
Pros
Presents images on your desktop as floating widgets, for the lack of a better word
Easy to use
Completely portable
Extremely small and lightweight
Cons
Is not really useful for most people. In fact the site even says "Osiva is too simple to be really useful. It is a toy."
Discussion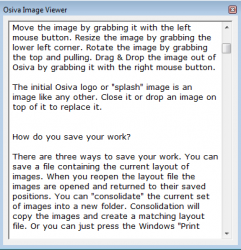 Osiva is not a bad program, but it is not a good program. In fact, it is really just "there". It is neither bad nor good because there is not enough there to really judge. It does what it says it can do, but is it really worth the download?
Osiva is a simple image viewer. When you open it, a small toolbar and icon for Osiva will appear the top of your desktop. Now, simply drag a picture/image/icon/etc. onto the Osiva icon. It will turn whatever you picked into a tangible object (aka floating widget) that you can freely move around your desktop. You can add as many pictures as you want, and arrange them how you see fit.
Is this sort of functionality useful for most people? Probably not. But it is really cool.
On a positive note, the program is 100% portable and the program is extremely small, which makes it the perfect portable program. In fact, it's made to be smaller than most pictures. So it can be taken with you so you can… I don't know… arrange pictures around your desktops on the go? Like I said, there is just not really enough here to make this a very useful program. Heck, even the website tells you up front that the program is not helpful, but merely a toy.
I did find one way the program could be helpful. You can actually use the program to arrange a collection of pictures or images on your desktop and then take a screenshot. This can be a great way to make your own custom pictures quickly and easily.
CONCLUSION AND DOWNLOAD LINK
Osiva is not a bad program, and it works great. However, it doesn't scale too highly on usefulness. The fun scale, however, is another story. The good thing is Osivia won't take up any much drive space on your computer and you don't have to worry about installing it since it is portable. I am sure you may be able to find a use or two for this program, but for most people it is going to prove to be completely unhelpful. The best use? A quick way to kill a few minutes. (Ha ha, quick way to kill a few minutes — get it?)
Price: Free
Version reviewed: 1.3.0
Supported OS: Windows
Download size: 212KB
VirusTotal malware scan results: 0/46
Is it portable? Yes
[Screenshots found via Google Image]
Related Posts