Everyday, I spend hours in my college's library to do my homework and I am always disturbed by the startup sound from people's computers. By default, when you start your computer, it will make a sound to get your attention. However, in the classroom or the meeting, it's not a very good function for you — people may stare at you due to that sound. Therefore, in this article, I will show you how to turn off startup sound in Windows 8.
HOW TO DISABLE STARTUP SOUND IN WINDOWS 8
This tip is very easy to do, you just need to follow these steps.
Go to the desktop (if you are in Windows Store app or the Start screen) then right click/long tap on the empty space.
Next, you have to choose "Personalize."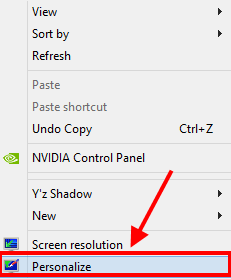 In the Personalization window, you can see many options to change the theme, wallpaper, and what you need to do is looking at the bottom of that window then choose "Sounds."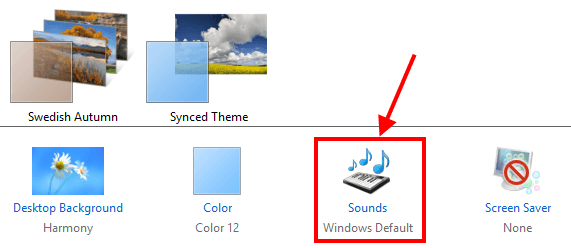 Then, in the Sounds window, you just have to uncheck the option "Play Windows Startup sound" to turn off startup sound in Windows 8.
After that, click/tap OK button to finish and you are good to go.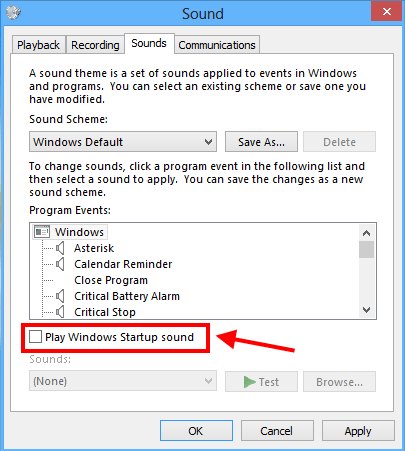 CONCLUSION
Enjoy!
Related Posts