Wembley Stadium was originally 1923 in Wembley Park, in the Borough of Brent, London, England. It was demolished in 2003 and a new Wembley Stadium was built in the same place until 2007. On March 9, 2007 the new Wembley Stadium — which is primarily a football (soccer) stadium but has been used for various other events like concerts and American football — opened with a capacity of 90,000 people.
The following is a long-exposure photo of thousands of people leaving Wembley Stadium. Check it out: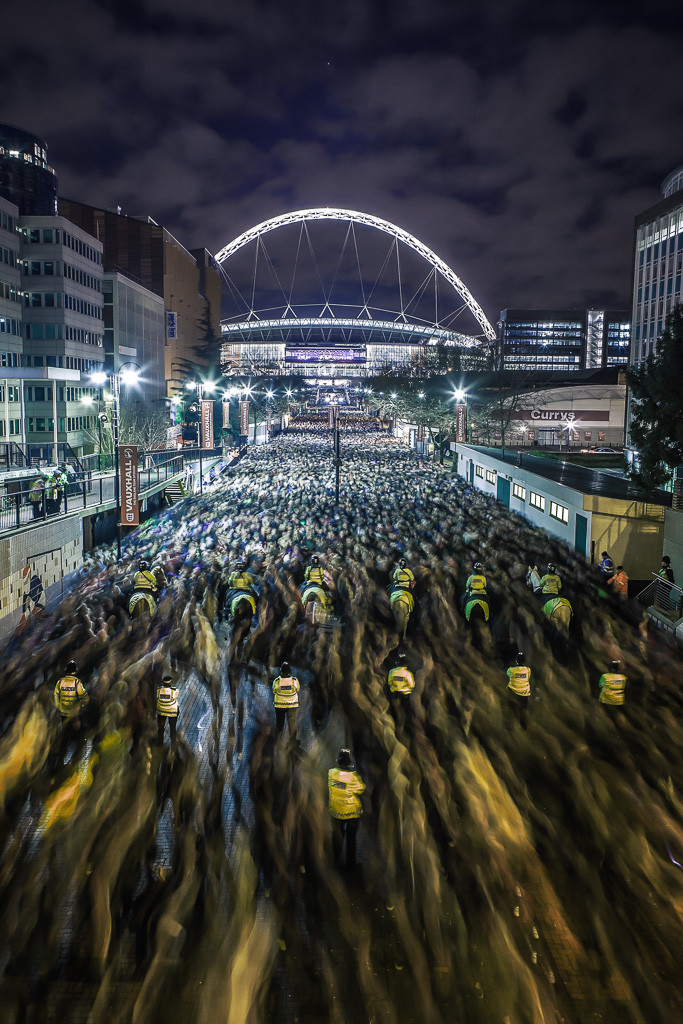 It isn't entirely clear the time interval for the long-exposure but, still, it must have been a while… yet those police officers are amazing still for most of the time.
[via Reddit]
Related Posts