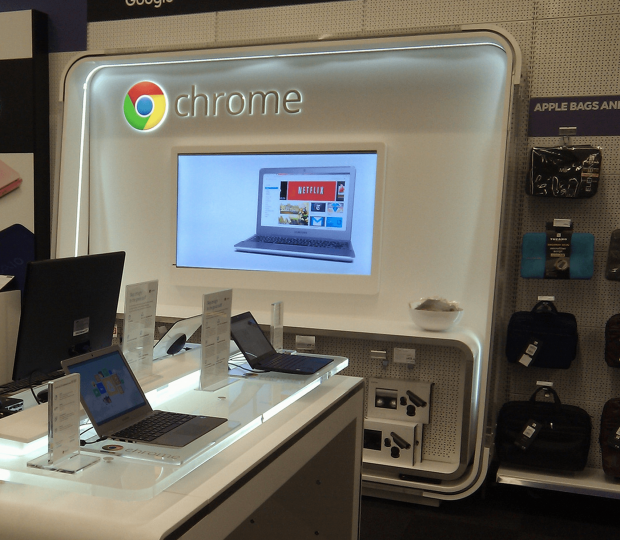 Reports are surfacing claiming that Google feels they need a way to directly introduce their products to consumers. The Nexus devices and Chromebooks aren't easily available for consumers to try before buying, and the company wants to change that. What better way to do than that by opening a completely Google-run retail store?
While Google currently has its own stores-within-stores like the one pictured above, these new stores would be designed and run by Google from the ground up. These stores would have Google-trained employees that can properly explain products and answer questions people might have before making a purchase.
The company reportedly felt the need to go into retail due to discussions on how to bring its Google Glass device to customers. Because the device isn't going to come cheap, a place where people can come in and try the device sounds like the way to do it.
The first Google retail stores are said to open by the holidays at the end of this year in major metropolitan areas.
I wonder if Google's retail employees will give away customer data. Hm.
[via 9to5Google, The Verge, image via Clive Darra]
Related Posts