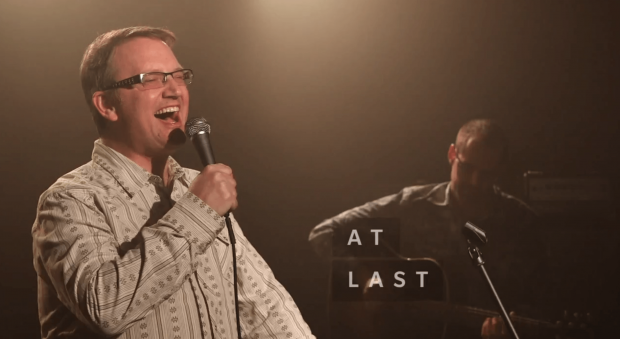 Yep, you read that right. No, your eyes aren't deceiving you. BlackBerry, formerly known as Research in Motion has released their second music video showcasing their very own VP of Developer Relations, Alec Saunders as the rockstar he (probably) aspires to be.
After a rebranding of the company from RIM into the simpler, more recognizable BlackBerry and announcing BlackBerry 10 and their accompanying devices, the company says that they want to celebrate that with this little performance. The song as you can see is called "At Last" and there are lyrics that appear throughout the video so you can get your karaoke on.
I have to say, it's quite, brave? I guess? Anyway, if you somehow enjoyed that little number, BlackBerry has done this before with their first music video and love song to developers: "Devs, BlackBerry Is Going To Keep On Loving You."
I'm not sure what else to say. I hope the Z10 sells well? Or maybe: keep on rocking, BlackBerry!
[via Gizmodo]
Related Posts