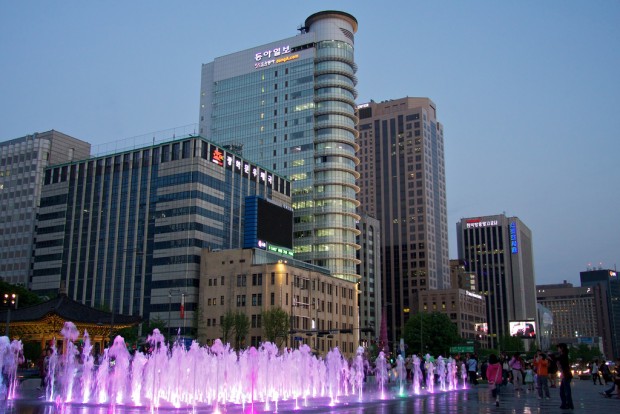 A handful of banks in South Korea have reportedly experienced serious network outages due to a malware attack.
The KBS and MBC networks said that all their computers shut down at 2pm local time, although this did not disrupt or damage their daily TV broadcasts. News channel YTN reported that their company's internal network had been "paralyzed," with computers showing blank screens.
While other banks were also hit with some sort of network outage, the effects were probably most devastating at Shinhan Bank. The company said that online banking, retail banking, corporate banking and ATMs stopped working, also at around 2pm local time which shows further that this was most likely a coordinated attack.
The Verge notes that the link between the different companies is likely the LG UPlus network that provides them with internet service. Signs point to that being right as Reuters adds that the LG UPlus network displayed a screen with a message from the "Whois Team." The message warned that it was "the beginning of 'Our Movement.'" and displayed three skulls.
While it's obviously not clear who's responsible for the attack, it might be worth noting that this event occurred just a few days after North Korea blamed South Korea and the US for cyberattacks on Pyongyang.
[via Associated Press, Reuters, The Verge, image via Mario Sánchez Prada]
Related Posts