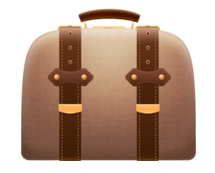 Mailing lists are sort of like the charming grandfather of Internet communication. These days, most businesses (no matter what their size) communicate most meaningfully and successfully through Facebook and Twitter. To many people, the idea of a mailing list is a little outdated. And yet, many companies and creatives use mailing lists to great success, communicating with thousands of people en masse. If you're keen to start your own business or just update your mailing list service, there's a Mac App that can make importing your contacts list very simple: Chimport.
What is it and what does it do
Main Functionality
Chimport is a simple utility that allows you to export contacts from your Apple address book to your MailChimp subscriber list.
Pros
Imports email, as well as first and last name
Takes up very little space on your hard drive and is simple to navigate
Minimalist design with no confusing clutter
Cons
Only pulls contacts from your Apple address book: people who keep their contacts in another app, or in a web-based service, will need to import those contacts into your Apple address book first.
You need to be able to find your API key to export contacts into MailChimp using Chimport (this is fairly easy to find from within the app, however)
Discussion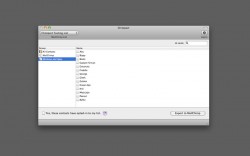 MailChimp is clearly one of the leaders in the newsletter world, with something like 2.5 million-3 million users sending out content to millions more people. It's a really good choice for small businesses or early career creatives to connect with their users, as MailChimp is free to use for lists with under 2,000 subscribers.
MailChimp helps you design email newsletters, share them on social networks, integrate with services you already use, and track your results. But importing your list of contacts can be a bit of a pain: that's where Chimport comes in.
Exporting your contacts from your Apple address book to your MailChimp subscriber list is really, really easy. Your Apple address book contacts are displayed immediately: all you need to do is select which contacts you want to add to your MailChimp subscriber list. Just confirm that these people have all opted in to your list of subscribers, and you're pretty much good to go.
This simp;e utility doesn't have much in the way of a graphically unique user interface, or much in the way of bells and whistles. But that's a good thing! This Mac App is minimalist, with a focus on function.
Conclusion and download link
As long as you have the first name and last name available as merge fields on your MailChimp list, Chimport is super easy to use! Just don't use Chimport for creating lists without having your contacts opt-in: Chimport requests that users only import email addresses for recipients who have agreed to receive your bulk emails.
Price: Free 
Version reviewed: 1.1
Requires OS X 10.6 or later
Download size: 0.9 MB
Related Posts