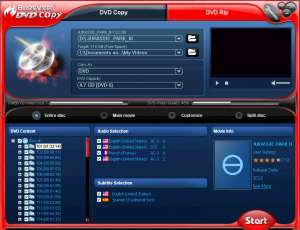 dotTech has reviewed so many DVD copies and/or rippers in the recent past, I'd be surprised if every dotTechie has not yet found their favorite one. If, however, you are one of those people that are still looking, BlazeVideo DVD Copy wants your business. Let's see if it is worth your time.
What is it and what does it do
Main Functionality
BlazeVideo DVD Copy is a DVD copier and a DVD ripper — it copies DVDs to DVD folder or ISO and has the ability to rip DVDs to other video formats such as MP4, AVI, WMV, etc.
Pros
Does DVD disc -> DVD folder, DVD disc -> ISO, DVD disc -> other video format, and DVD disc -> audio rips
Can bypass DRM protection and region locks, according to the developer: "CSS, CPPM, APS, UOPs, ARccOS, RipGuard, and RPC-I/RPC-II/RCE"
Supports multiple different output video formats and electric devices when doing DVD disc -> other video formats: HD AVI, HD MP4, HD MPG, HD MKV, HD TS, HD WMV, HD MOV, XVID (AVI), ASF, MOV, MP4 Video (Xvid), WMV, MP2, MP3, AAC, AC3 or M4A, iPhone, iPad, and more
Allows users to pick if they want to rip/copy the whole DVD or just the main movie
Supports DVD-5 and DVD-9, including DVD-9 to DVD-5 compression
When doing DVD disc -> other video formats, users can perform basic video edits: clip, crop, brightness, hue, saturation, contrast, subtitle (you must have a subtitle file), and text watermark
Has the ability to automatically turn off computer after rip/copy/conversion
Relatively easy-to-use
Cons
Doesn't work. During my tests, it was unable to rip/copy/convert my DVD. I'm not sure if this is because the program is just buggy or if the program cannot bypass the CSS DRM protection on my DVD even though the developer claims that it can.
Extremely poor selection of output formats: limited choices (e.g. no FLV)  and terrible output resolution settings (e.g. resolution cannot go higher than 1280×720 even though "HD" is supported, there is no "keep original resolution" option nor is there a way to input a custom resolution, and default resolution settings are extremely low)
Extremely poor support for electronic devices that aren't Apple, e.g. barely has any Android devices and the ones it does have are old
No offline help
Horrendous interface that makes the program look like it is a decade old, plus the window is no resizable
After every completion of a zip, you are asked if you want to "Share your copy result to MBDB, the Movie Backup Database"; there is no way to turn off this prompt
$69.95 is too much for a DVD copier/ripper
Although it isn't a Blu-ray copier/ripper, being able to rip/copy Blu-rays would be nice
Discussion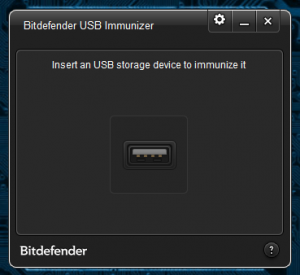 Although it abuses common program design principals for Windows (e.g. outdated interface with a window that is not resizable), when it comes down to it BlazeVideo DVD Copy is your stereotypical DVD copier/ripper; throw in your DVD, select how you want to copy or rip/convert the DVD, and go. The only issue? It doesn't work.
I tested BlazeVideo DVD Copy with one of my CSS-protected DVDs, a DVD that most other DVD ripper/copies I have used have been able to easily copy/rip/convert. When trying DVD copy, both to DVD folder and ISO and to DVD-5 and DVD-9, BlazeVideo DVD Copy finished copying in less than one minute and produced useless output. When trying to copy just the main movie, the output was less than 5 MB and consisted of a movie of a black screen; trying it with the whole DVD produced an output roughly 75 MB that displayed the FBI warning followed by a black screen. When trying to rip/convert DVD to other video formats, BlazeVideo DVD Copy simply displayed a "failed" message and bugged out — I had to close it and re-open.
Why is BlazeVideo DVD Copy unable to copy/rip/convert my DVD? I don't know. I tried my level best to understand why it wasn't working but finally gave up, deciding no longer to waste my time on this program. Maybe this is an issue unique to my computer only. Or maybe BlazeVideo DVD Copy is genuine junk. I'll let you decide.
Conclusion and download link
Based on my testing, I'd recommend stay away from BlazeVideo DVD Copy. The program simply doesn't work.
Instead of BlazeVideo DVD Copy, my suggestion to fulfill your DVD ripping/copying needs is the following. If you are willing and able to spend money, grab WinX DVD Ripper Platinu. WinX DVD Ripper Platinum is a shareware ($39.95) DVD ripper that can do DVD disc -> ISO and other video formats. It works well, can bypass lots of DRM protections, and supports many output formats. If you don't want to spend any money, check out DVDFab HD Decrypter or DVDSmith (which is a bit old but still useable for older DVDs); both do DVD disc -> DVD folder (but not DVD disc -> ISO or other video formats), bypass DRM protection, and are free. Combine DVDFab HD Decrypter or DVDSmith with a freeware video converter and you pretty much have the functionality that BlazeVideo DVD Copy claims to provide.
Price: $69.95
Note: At the time of this writing, BlazeVideo DVD Copy is on sale for $49.95
Version reviewed: v6.0.0
Supported OS: Windows XP/Vista/Win7/Win8
Download size: 36.9MB
VirusTotal malware scan results: Too large for VirusTotal
Is it portable? No
Related Posts