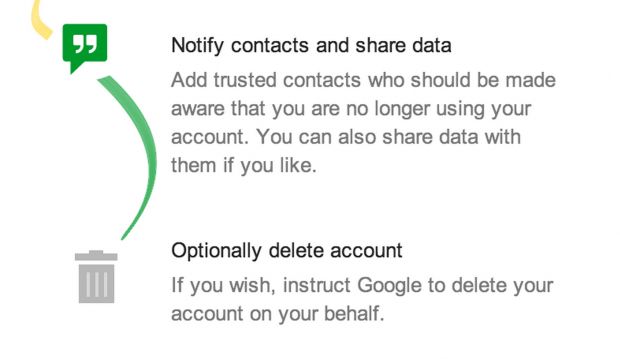 Like it or not, we're all going to someday kick the bucket. The problem with this is, today we're all increasingly living our lives on the internet. Wouldn't it be a little awkward when we have all our data still floating around online after we pass? Online profiles still there for everyone to see and maybe even interact with? We all probably don't like to think about it, but Google has made some of that work a little easier.
The company has recently introduced the Inactive Account Manager to make planning for your "digital afterlife" a little simpler. It's not exactly a very catchy name, and they acknowledge that themselves in their announcement. The service has a pretty simple function — you tell Google what you want done with your data when your account becomes inactive. When we say data, we're talking about the whole range of Google services from Gmail, to Google+, to Picasa and even YouTube.
You can choose to have Google delete all of it. Or alternatively, you can select trusted contacts to receive all your data for safe keeping. Then you select a timeout period of 3, 6, 9 or 12 months before Google considers your account inactive. And before Google takes action on an account, they'll first try and warn you by sending an email or text message to your cellphone. Sounds like they got it all figured out!
What do you think of Google's Inactive Account Manager? Comment and let us know!
Google Inactive Account Manager homepage
[via Google Public Policy Blog]
Related Posts