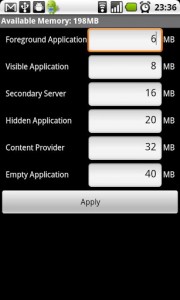 Do you wish you had more control over the amount of RAM apps use on your Android device? If you do then Auto Memory Manager might be just what you're looking for. This app makes it extremely easy to set rules that all the apps on your phone will follow.
What is it and what does it do
Main Functionality
Auto Memory Manager is an automatic memory management app for Android.
Pros
Completely automatic (after setting up)
Simple to set up and use
Memory rules can be customized
Effective
Cons
Can somewhat be called a battery hog
Ad-supported
Discussion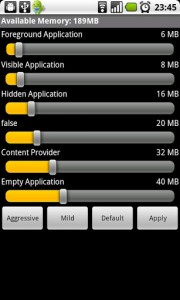 All too often in the Play Store we see apps that promise to help your Android device by automatically killing and removing apps at the device's startup. Auto Memory Manager is a completely different type of program. This app allows for the setting of memory rules that all apps must adhere to. There's three settings and they are easily applied. I don't think I've seen too many apps quite like this.
The thing I love the most about Auto Memory Manager is the simple fact that I can effectively manage my Android device's memory without having to constantly kill, stop or freeze app. I love the rule concept, and I really think that this ought to be a default feature in Android. It's really a neat app.  It's really a great thing that this app is available to both root and non-rooted users. Sometimes some of the coolest apps require root and it's a shame.
The only major criticism that I have for Auto Memory Manager is the fact that it can sometimes be a bit of a memory hog. It's kind of a letdown that when you're using this to quell some pretty obnoxious overuse of ram, the app decides to drain a ton of battery. I'm never impressed when an app uses a ton of battery, in fact it is one of the main things that will drive me to uninstall something.
All in all, Auto Memory Manager is a wonderful app, and one that I'll continue to use. It's brilliantly simple and very easy to use and that's what I love about it. Even if it's really simple, the best thing about it is that it's more effective than almost any other type of app that I've come into contact with. There's not any discernible features that I can really think of adding to it, and it's pretty much perfect. I will probably continue using this app in the future because I just can't quite find anything anywhere near as good.
Conclusion and download link
If you're looking for a great way to manage the ram usage on your Android device but you're not a fan of auto killing applications, Auto Memory Manager might just be the best thing you've ever seen. Everything is brilliantly simple, easy to set up, and pretty much automatic. If you have a low end device you really don't have any excuse to not use it. What are you waiting for? Install it now!
Price: Free
Version reviewed: 2.2.2
Requires: 1.6 and up
Download size: 772 KB

Auto Memory Manager on Play Store
Related Posts