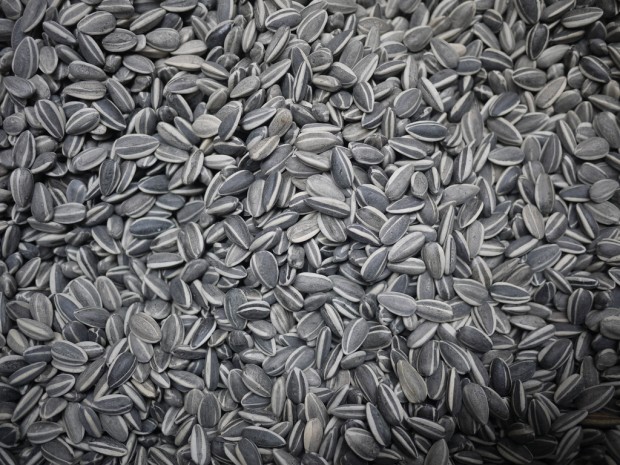 Sunflower seeds are pretty yummy, but they come with a lot of waste. Unless you buy a bag of them that are just the seeds, you often have a huge pile of broken and decrepit shells to go along with them. As it would turn out, if you collect enough of those husks, you'll have a suitable source of aggregate, or filler for concrete.
That's right, concrete.
According to some new research done in Turkey, sunflower seed husks when used, reduce the overall density of concrete, and increase its resistance to cracking. Concrete often cracks when ice covering its surface thaws.
If sunflower husks are used in greater quantities, or too much than the resulting solution is only suitable for an insulating material. The type of concrete mixed with lower quantities of sunflowers husks however, is suitable for construction projects. Although, the researchers recommend that the concrete solution only be used for agriculture based buildings that are only a single story. They believe that the concrete is not sufficient to handle the average load bearing from a domestic or office building and have classified it as "lightweight". In other words, it's probably not strong enough for engineers to use when building high rise structures.
The researchers responsible were Can Burak Sisman and Erhan Gezer, two engineers form the Namik Kemal University in Turkey. Their research was published in the International Journal of Environment and Waste Management. If you're wondering why, it's because sunflower husks actually pose quite a problem when it comes to waste.
Apparently, Turkey is the ninth largest sunflower seed producer in the world. I had no idea. Get this, they produce about a million tonnes of product, which translates to 584,000 hectares or 2254.8 square miles. That's a lot of sunflower seeds. Needless to say, they had plenty of sunflower husks lying around to experiment with.
[via Alpha Galileo, Gizmag, image via Phil Hawksworth]
Related Posts