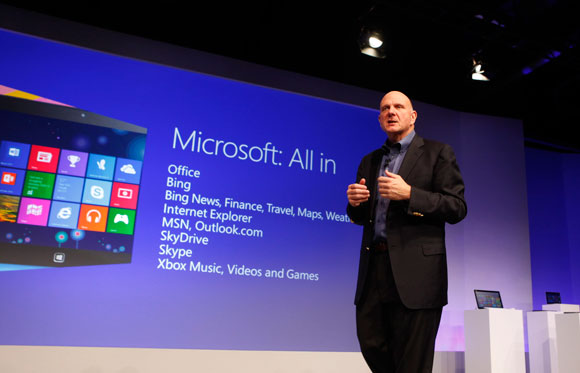 It's an interesting thing hearing all the complaints and disregard towards Windows 8, then finding out that Microsoft has already sold 100 million licenses since its debut back in October of last year. That puts it at around 6 months before reaching the 100 million mark. To put things in perspective, Windows 7 reached 100 million after 5 months — maybe Windows 8 isn't doing so bad after all?
When asked about the PC market's declining sales, Microsoft's Tami Reller says the traditional PC along with tablets is the "broader device market" and that Windows 8 takes advantage of "new convertible devices and amazing new touch laptops" that are hitting the market now and into the Back-to-School season.
The same interview is also the first time that anyone at Microsoft has confirmed the Windows Blue codename, as well as the targeted release of later this year:
 "Windows Blue is a codename for an update that will be available later this year, building on the bold vision set forward with Windows 8 to deliver the next generation of tablets and PCs… The Windows Blue update is also an opportunity for us to respond to the customer feedback that we've been closely listening to since the launch of Windows 8 and Windows RT."
Since they're talking about responding to customer feedback, I think we can say it's a safe bet we'll be seeing the Start button back in Windows 8.1.
Related Posts