Adobe has announced that it's now going to focus its efforts on the subscription-based Creative Cloud service. However, instead of offering Creative Cloud alongside its traditional (and physical media-based) Creative Suite, it will be replacing it instead.
That means there will be no Creative Suite 7. Professionals that want the latest versions of their program of choice, as well as continuous access to updates, will have to subscribe to the $49.99 per month service. A subscription to Creative Cloud will give you access to every app in the suite, while per app subscriptions will be available for $19.99 per month.  Every program in the suite will be receiving new features, including the industry-standard Photoshop, which is now going to be called Photoshop CC (instead of CS):
The new features will debut when the latest versions of the suite go live on Creative Cloud on June 17th. Adobe will continue to sell Creative Suite products for now, but those programs won't be receiving any major updates and only bug fixes.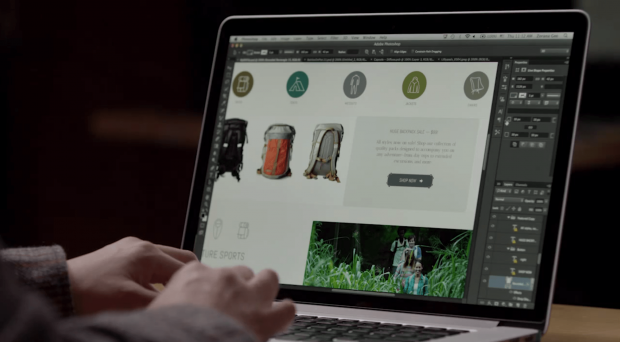 While obviously not mentioned by Adobe, this new approach to its suite of Creative applications will significantly decrease piracy of their products. Users will be able to access and use all the programs without a connection to the internet, but a monthly verification will be required to validate subscriptions.
What do you think of Adobe's new cloud-based approach? Let us know in the comments!
[via Adobe]
Related Posts