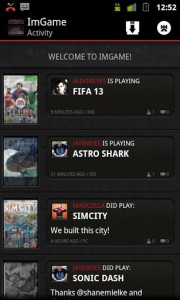 Are you a serious gamer? I know I am, although I don't get to play as much as I'd like to. When it's time to play it can be a real pain tracking down which friends are playing what, especially when you own multiple consoles or gaming platforms. Wouldn't it be great if there was a "Facebook" type social network that was specifically tailored to gaming? Well, guess what, there is. ImGame is a free social network app just for gamers.
What is it and what does it do
Main Functionality
Like Raptr for Windows, or the social gaming aspect of Steam, ImGame is a social network app tailored specifically for gamers. You can link several accounts including your PSN ID, Xbox Gamertag, Origin profile, Steam profile and Apple Game Center ID. Once connected, you can then monitor activities across various platforms and even "check-in" to games. By participating in the community and making regular entries about your gaming habits you can also earn unique badges and rewards.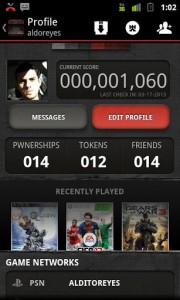 Pros
Social network just for gamers
Earn badges for checking-in to games and interacting with others
You can "check-in" to games and let others know what you're playing
Earn "Pwnership" titles for games if you check-in the most out of the whole community
You can link your Facebook and Twitter profiles and share check-ins, badges and stats via social networks
Cons
For a social network it's currently a ghost town, but the app is pretty new for Android
There's absolutely no in-game achievement tracking at all, this makes me sad
Hours are not logged, instead number of check-ins are the main factor in stats with "Pwnerships" coming in second
The interface can be a tad confusing, for example the only way to add a game is to start typing the name in the search bar on the proper tab
It uses about 39MB of RAM while running, and likely quite a bit of data if used for long periods of time
Discussion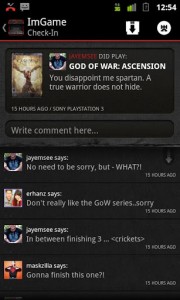 The very first thing I will point out is that ImGame is a ghost town. Not in the sense that no one uses the application at all, but more in the sense that you probably won't find many of your own friends on it. Because of that fact, you'll probably have to talk a few of them into registering and joining up if you really want to get into the social aspect of the app. Seeing as it's basically a toned down social network, this is a pretty significant issue, but the application is fairly new. It's going to take time before a strong user base adopts something like ImGame.
Right when you load up the application you'll see the equivalent of the news feed, which displays what games your friends are playing. Like Facebook, or Google+ you can comment on any game status and interact with other users socially. The idea is to share tips and tricks on beating a particular game, or engage in discussions about game content. Bioshock Infinite would make a pretty good discussion topic, if I do say so myself.
As with most social network apps, you can also connect your ImGame account to your Facebook and Twitter profiles. Whenever you check-in to a game or update a gaming status, you can also share the info through your other social network profiles, if you so desire.
Of course, the main functionality of the app involves checking-in to games, much like you would check into a location on Facebook. The main difference here is that you're actually just telling the app that you played a particular game. If you cannot find the game in the predefined list then you can always add the game yourself. Once you've found a game that you'd like to check-in to, all you have to do is tap the "play game," button. Oddly enough, one check-in counts as one play session. Unlike Raptr or Steam, ImGame does not log how many hours you play but instead how many game sessions you have. It's a rather strange approach and I'll be honest, I prefer seeing my logged hours instead.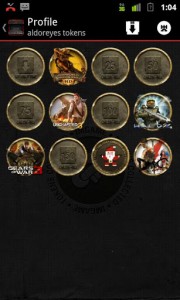 Every game in the database has a "Pwnership," which is a title that essentially goes to the user that's checked-in to that particular title the most. Right now, it would be pretty easy to earn some Pwnerships. I checked-in to several titles including Guild Wars 2, Dragon's Dogma: Dark Arisen, FarCry: Blood Dragon, and more. Guild Wars 2, which is a pretty popular MMO mind you, had a resident Pwnership for someone that had only checked into the game 3 times.
You have the chance to earn unique badges for your check-ins and milestones. It's a shame, but ImGame does not track achievements across platforms, and that would certainly be a welcome feature. In fact, ImGame does not track any in-game achievements at all currently. Just about the only thing that it does track is how many game check-ins you have, how many friends you have and how many Pwnerships you have.
For reference, ImGame uses about 39MB of RAM while running.
Conclusion and download link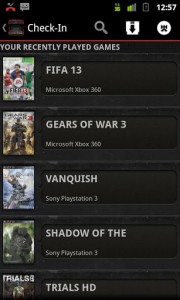 The driving ideas behind ImGame are certainly promising, but the platform itself has a long way to go before it can contend with bigger rivals like Steam, Xbox Live, and Raptr. For starters, ImGame is only accessible via a mobile device since there is no web portal. Furthermore, yu can earn badges, check-in to games and interact with others, but overall it seems like there's quite a bit lacking with the platform. It would be nice to see cross platform achievement tracking, or any achievement tracking system for that matter, but there's not. The statistics are also calculated by how many total check-ins you have instead of hours logged. I prefer the other way around, but that may not hold true for everyone.
However, the biggest problem I see with ImGame, or new social networks in general, is the user base. Since the application is new, there are not many people using it and without a large user base, the social network isn't very… social. (Hopefully this will change in the future but you never know.)
As it stands, ImGame is not the most ideal social network app for gamers but there's plenty there to keep you interested if you can find some friends. It will certainly be interesting to see how this app and the related social network will evolve over time. Keep an eye on this one, gamers.
Price: Free
Version reviewed: 1.0.2
Requires: 2.2 and up
Download size: 5.3MB
Related Posts