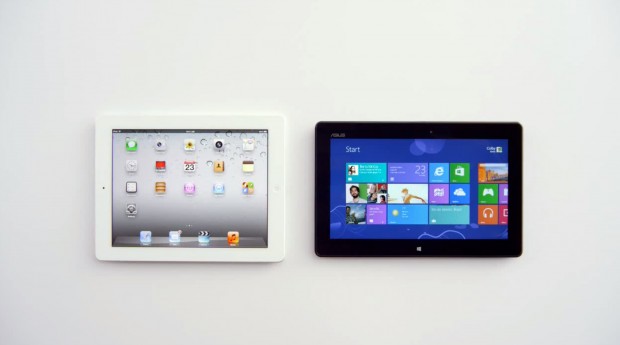 Now this is interesting. For Microsoft's newest Windows 8 commercial, the company decided that they would use one of Apple's own features against them — Siri.
The ad shows Siri highlighting all the different things that the iPad can't do, and Microsoft's Surface tablet can. Multitasking is of course one of them but the lack of Microsoft Office is a curious choice, since an iOS version of software suite is rumored to be in the works.
But the best shot fired comes at the end, where they make fun of a particular Apple ad.
It's one of Microsoft's better ads actually. And coming right after their especially well done Windows Phone ad, it looks like the company's advertising department is on a roll.
[via Windows Video]
Related Posts