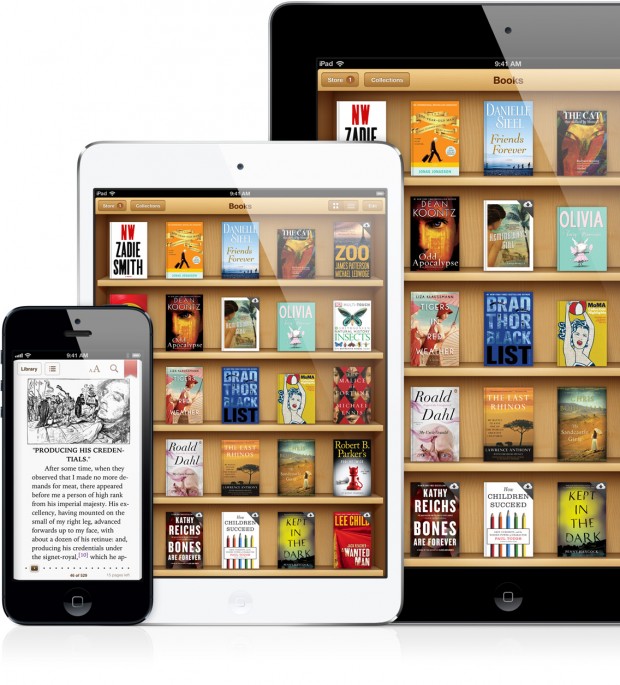 On April 11, 2012, Apple and five major publishers were sued by the US over alleged ebook pricing. Three of the publishers, namely Simon & Schuster, Hachette, and HarperCollins, agreed to settle with the DOJ shortly after to avoid a legal battle. That left Apple, Macmillan, and Penguin as the remaining three that continued to deny conspiring on increased ebook prices.
Some eight months after the lawsuit was filed, Penguin decided to settle with the US government. In less than two months after, the DOJ announced that it had reached a settlement with Macmillan, leaving Apple as the lone holdout in the ebook price-fixing case.
Apple continued to deny the allegations, and claimed that it did not collude with publishers to increase ebook prices, but reached out to them separately and had reached different agreements with each. Then this email, which was discovered by All Things D, surfaced: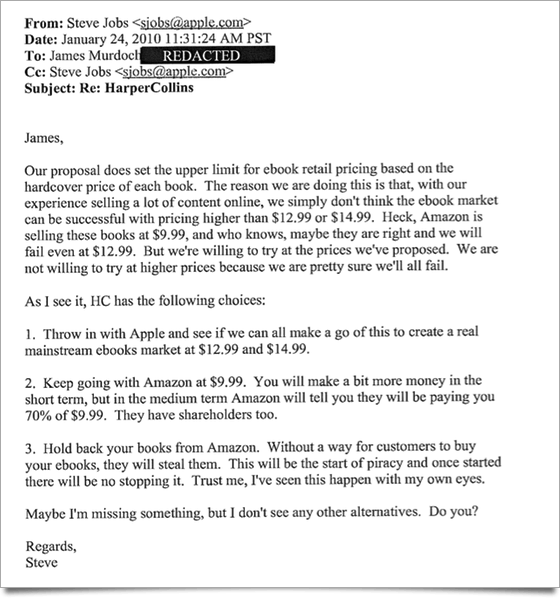 The company then defended the email by saying that it merely "reflects two executives wrestling with the realities of the e-books business." The DOJ remained unconvinced and called the defense "untethered from both precedent and logic."
Just last month, the DOJ's request to have Apple CEO Tim Cook testify was granted by Judge Denise Cote.
Now, we are exactly one week away from the next stage in this entire controversy. The trial is set for June 3rd in a New York District Court.
[via All Things D, The Verge, MacRumors]
Related Posts