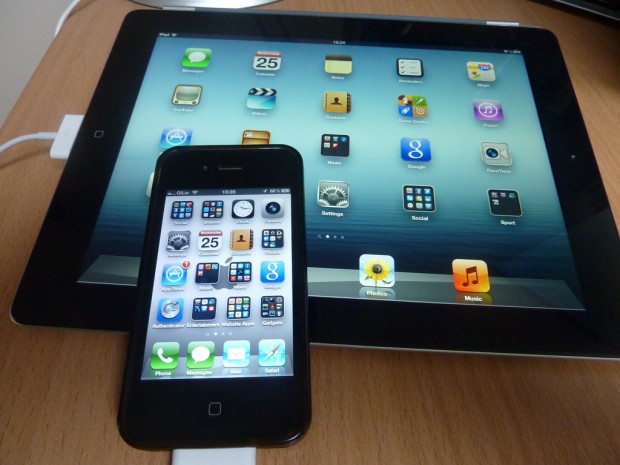 Samsung has won a battle in their seemingly never-ending war with Apple, as the International Trade Commission has today ruled that Apple infringed on one of Samsung's patents. Unfortunately for Apple, this ruling is accompanied by a US import ban on several of their older devices.
The patent in question is Patent No. 7,706,348 and is titled "Apparatus and method for encoding/decoding transport format combination indicator in CDMA mobile communication system." Apple's AT&T models of the iPhone 4, iPhone 3G and 3GS, iPad 3G and iPad 2 3G are the devices that reportedly infringe on Samsung's patent, and now they are banned from being imported into the US by Apple.
Apple representative Kristin Huguet told AllThingsD in a statement that Apple plans to appeal the decision:
We are disappointed that the Commission has overturned an earlier ruling and we plan to appeal. Today's decision has no impact on the availability of Apple products in the United States.

Samsung is using a strategy which has been rejected by courts and regulators around the world. They've admitted that it's against the interests of consumers in Europe and elsewhere, yet here in the United States Samsung continues to try to block the sale of Apple products by using patents they agreed to license to anyone for a reasonable fee."
According to The Verge, Samsung has praised the verdict in a statement, telling Yonhap News that "ITC's decision made it clear that Apple has made an unauthorized use of Samsung's patents. We will do our best to defend our intellectual property rights."
Due to this being a final ruling by the ITC, Apple's chances of a successful appeal might be slim. We'll keep you posted on further developments.
[via MacRumors, AllThingsD, The Verge, image via Sean MacEntee]
Related Posts