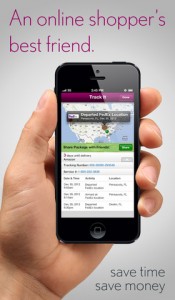 I do pretty much all of my shopping online, save for groceries and the occasional shirt. Actually, a large chunk of my tshirts do come from online, shirt-of-the-day kinds of sites. Even with shipping, online retailers offer up some incredible bargains that brick and mortar stores just can't beat. However, there are times when I have so many packages en route that I forget what's due here, when it should arrive, and what it should contain. If you also love to shop online, then you can see the benefit of an app like Slice.
What is it and what does it do
Main Functionality
Slice is an app that tracks your online purchases. You'll get advice about when your packages should arrive, along with a breakdown of how you are spending your hard-earned cash online.
Pros
Tracks packages: no need to dig through your email to find confirmation emails with tracking numbers
Supports orders from over half a million merchants
Get tips on price drops and cash back offers from top retailers
Keeps tabs on your receipts in case you need to exchange or return any defective merch
Tracks Groupons, LivingSocial, and other common deal vouchers
View breakdowns of how much you spend, and in what categories
Multiple registration options (including Facebook, Yahoo!, and Google)
Cons
You need to fill out your profile to get access to some features, such as the "Thingerprint" breakdown of your spending categories
Some payment history items import strangely (with address for company instead of company name, for example)
Some annoying in-app "help us grow" banner ads
Discussion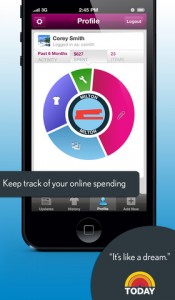 Slice does something smart that I wish more apps would do: it lets you try out the app without having to register, ensuring that users can dive right in and see what all the fuss is about. You can manually import your package listings without having to log in or give the app access to your emails. Of course, once you do give it access to your email, it imports all of that information in automatically (and quite quickly, too boot!) It only took a couple of minutes to import the last three years of my purchase history from my inbox.
An unsung perk of this app's package tracking abilities is the fact that you will get a reminder when your package is due to arrive. For packages that you need to be present to sign for, that reminder can mean the difference between getting your package or having it returned to sender after too many failed delivery attempts.
The most recent update (Version 2.3.3) includes a searchable FAQ, faster updates after purchasing items, and crash fixes. One thing I didn't really understand was why the app couldn't develop my Thingerprint: it said I hadn't made enough purchases this year (pretty unlikely, I assure you.) If it can go back years into my email and look at past purchases, how does it not have enough data to create a pie chart breakdown? I checked my settings, and it had been set to my calendar year, so clearly not all my purchases were registering. Changing the settings to "total" seemed to get me better results.
Conclusion and download link
Basically, if you buy stuff online, you should probably be using Slice. It's great for saving you money, staying on budget, tracking packages, and keeping a record of who you've already bought presents for so you don't double-buy. If you've ever sleepily bought something on Amazon at 4 in the morning and forgotten all about it until it arrived a couple of weeks later, then you can immediately understand the benefits of this useful app.
Price: Free
Version reviewed: 2.3.3
Supported OS: Requires iOS 5.0 or later

Download size: 13.1 MB
Related Posts