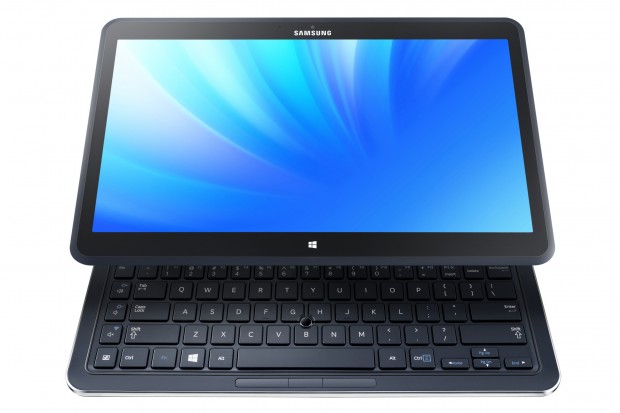 Samsung recently announced a slew of new products and one of the more radical ones is the ATIV Q. With the advent of Windows 8, the tablet/laptop hybrid form factor is nothing new these days. But what about one that not only runs Windows 8, but Android 4.2.2 as well?
The ATIV Q can switch between both operating systems seamlessly, without the need for a shutdown and subsequent boot up to the other. What's even more impressive is that the two aren't completely separated from each other — with Samsung's SideSync software, you can share files between Android and Windows 8 or even add shortcuts to Android apps to your Windows home screen.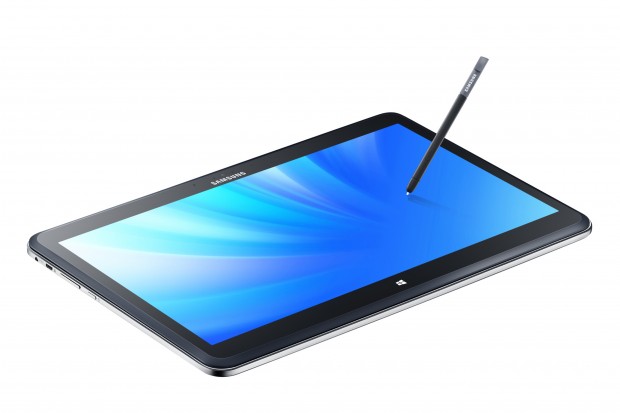 Specs-wise, the ATIV Q has another surprising feature. While the Intel Core i5 Haswell processor and 4GB DDR3 RAM sound fairly standard, the device is equipped with an extremely pixel dense 13.3-inch screen at a 3200 x 1800 resolution. That's 275ppi — higher than Apple's Retina MacBooks or even Google's Chromebook Pixel. To make using the touchscreen a little more attractive, they're also including Samsung's S Pen.
Samsung didn't announce any specific release date besides 2013 and there was no mention of price either. But if they manage to hit the right price point with the ATIV Q, it could be a tempting offering for those who like the sound of what is basically a Windows 8 laptop infused with the Google Play Store.
Oh, and having one of the highest resolution laptop displays we've ever seen helps too.
Related Posts