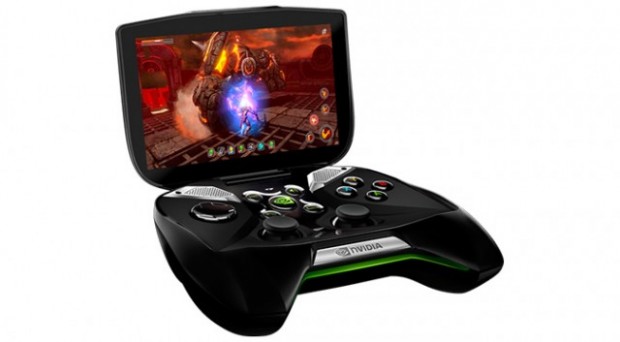 Just ahead of its June 27th launch, Nvidia has cut the price of their upcoming Shield gaming tablet by $50. Down from $349, the Shield will now cost just $299.
"We've received feedback from thousands of gamers that if SHIELD was $299, we'd have a home run on our hands."
Nvidia is saying that the price drop was in response to customer feedback, but it's possible the Shield has seen less than nominal pre-sale results, as well. Since it's not a traditional game console it is a little difficult to justify the $350 price point. After all, Sony's next Playstation console the PS4 will be $299.99 at launch. The updated price tag for Shield will pit it directly against the next-gen behemoths even if Nvidia doesn't want it to be so.
Just in case you don't know what it is, the Shield is an Android powered gaming tablet that will also allow users to play PC games remotely. Through select Nvidia powered GPU chipsets players will be able to stream their favorite PC games to the handheld device to play on the small 5-inch screen.
The Shield also includes an integrated console gamepad, which is attached to the flip-up display. Since the Shield is powered by an Nvidia Tegra 4 chipset, gamers will have full access to Google Play, the Nvidia Tegra Zone and their own PC library- provided they have a compatible GeForce GPU installed.
What do you think of the price drop? Are you more likely to purchase the Shield now that it's $50 cheaper, or do you still think the price is too high?
[via Nvidia]
Related Posts