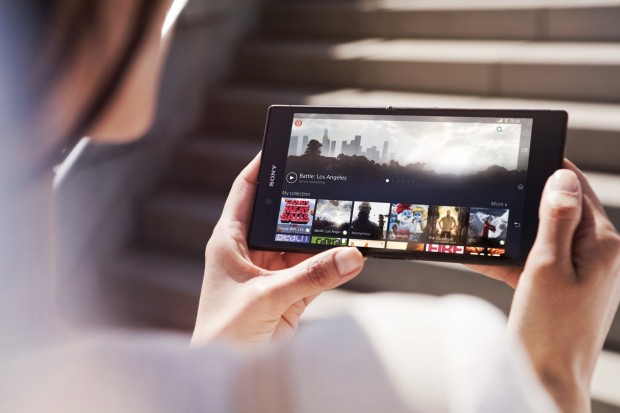 Phablets like the Galaxy Note don't seem to be going anywhere anytime soon. So to take advantage of that, Sony has decided to join the fray. The Sony Xperia Z Ultra, like any good phablet, has a ridiculously large 1080p screen at 6.41-inches. But the company didn't just slap a larger screen on their flagship Xperia Z, they've added a bunch of other things that make the Xperia Z Ultra a worthy competitor to Samsung's popular Galaxy Note devices.
First off, the Xperia Z Ultra has the guts to match its massive body. The phone (or tablet) has a 2.2GHz quad-core Qualcomm Snapdragon 800 processor powering it, 2GB of RAM and, quite importantly, a 3,000mAh battery — you're gonna need a lot of juice if you've got a large screen like that after all. Also, the phone is extremely thin. The Xperia Z Ultra is slightly heavier than a Galaxy Note II, but it more than makes up for that with its 6.5mm thinness.
Fans of the Galaxy Note's stylus need not worry either, because while the Xperia Z Ultra doesn't come with one, you can use any pencil, stylus or pen to write or sketch. The only limitation is that metal pens must have a tip diameter over 1mm. Finally, like it's smaller smartphone brother, it's also dust resistant and water proof.
Sony is planning to launch the Xperia Ultra Z in the third quarter of this year, in multiple colors. No price has been announced yet.
Related Posts