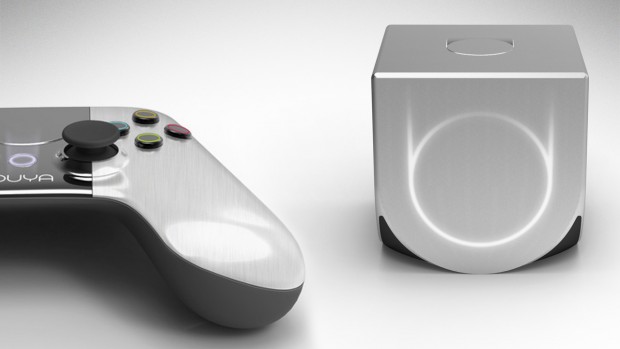 If there were any doubts about the general success of OUYA, at least in its early stages they can now be laid to rest. Just mere hours after going on sale in the US, Canada and the UK, the Android powered game console sold out through Amazon and Gamestop. Luckily, it's still available via other online retailers like Best Buy and Target. If you want one, you better hurry up and start searching for it.
"Today, Ouya is real."   
OUYA CEO and co-founder talked a bit about the consoles initial launch.
"It's incredible to think that a little under a year ago Ouya was just an idea — we wanted to do something completely new in console gaming: build a $99 game console, with no discs to buy, open to all developers, and affordable to all gamers."
The $99 Android console is powered by yesterday's tech, an Nvidia Tegra 3 chipset. However, because the processor in the OUYA is not restrained by low energy standards, primarily because it's not sourced by battery power, it means that developers will be able to squeeze more performance out of the chipset.
According to the parent company, the OUYA console already has over 170 downloadable titles available with support for plenty more coming soon. In addition, the console includes a built-in software development kit which allows anyone to test ported software on the console.
The console itself supports multiplayer, but it only ships with one controller in the box. Additional controllers will cost $49.99 each. In comparison, that's still a bit cheaper than [official] controllers for modern day consoles.
At this time, there's no word on when Amazon or Gamestop will be getting more units in stock. I originally planned on getting one of these bad boys at launch, but it looks like my plans have just been thwarted. I'm not chasing the console all over the country, instead I'll just wait until it's readily available.
What about you? Have you had a chance to play with the OUYA game console yet?
Related Posts