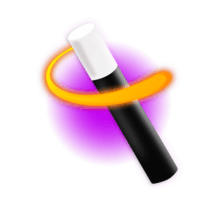 I'm kind of a messy person. When I bake, I get flour all over myself and all over the kitchen. In my office, I tend to favor what my mother jokingly refers to as a "vertical filing system." That's just a nice way of saying that I have a tendency to surround myself with piles and stacks of documents, instead of using a proper file cabinet. My messiness extends to my desktop as well, which is a clutter of various files and projects. My dock usually has a lot of apps running, with many files open in each. The Mac app Houdini may not be able to help with my household's messiness, but it can give my Mac a cleaner look.
What is it and what does it do
Main Functionality
Developed by UglyApps, Houdini is a productivity tool that helps to provide a cleaner working environment for your Mac. This tiny app lives in your Menu Bar, and helps you out by making other apps that haven't been actively used go invisible. This provides an environment where you can focus on just the task at hand.
Pros
Hides in your menu bar and takes up very little hard drive space
Despite being an "UglyApps" product, this app is simple, clean, and attractive
Retina display ready
Time settings can be configured on a per-app basis: great for when you want to make some apps have a longer "shelf-life" for inactivity than others
All hidden apps can be seen in the menu bar
Can be temporarily disabled for all apps, or stopped from working on certain apps altogether
Cons
Hasn't been updated since 2012
Discussion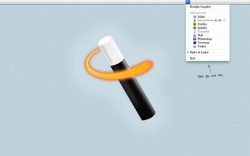 For an app named after the most famous magician of all time, you'd expect an app that boosts your productivity "like magic." For people who always have an overcrowded dock, I think Houdini really can be that magic bullet. It's an extremely simple little app, but it's a brilliant little idea, too.
I think part of what makes this such an interesting app offering is the blend of lightweight design and surprisingly robust customization. It's easy to target one app, or all your apps. Want to see what applications have gone invisible? Just go to your menu bar! This is great for apps like Stickies, which I always have open but only actively update a couple times per day.
Houdini is quite intuitively designed. From the menu bar's drop-down menu, just hover your cursor over the name of an app to set the parameters for how long it should take to activate "invisible hide mode" for that app. You can select anywhere from "Never" to 5 hours, in increments of 15 minutes.
Conclusion and download link
If you need a little help keeping your dock under control, Houdini is a great way to clean up your dock while still keeping your project files close at hand. This app is simple, attractive, and pretty darn helpful.
Price: Free
Version reviewed: 1.3
Supported OS: OS X 10.6 or later

Download size: 1.3 MB
Related Posts