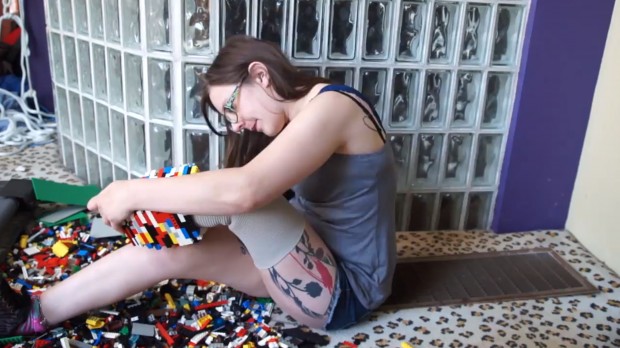 I've seen a lot of awesome things done with LEGO over the years — many epic dioramas and mind-boggling structures have been constructed with the colorful little bricks. But a prosthetic leg made out of LEGO? I'm pretty sure this is a first.
The amazing girl in the video, Christina Stephens, says that the idea came from someone at her research lab jokingly suggesting that she make out a prosthetic leg out of LEGO. So she went home and actually did it. Luckily for us, she recorded the entire thing and we can see the entire process from start to finish in this video:
It's probably safe to say this isn't a good idea for anyone to try, and Christina rightly reminds everyone of that in her video: "Please don't do this yourself, I don't want you to fall and get hurt! Sometimes, you just need to be silly."
But I have to say, sometimes, silly is really awesome.
[via Kotaku]
Related Posts