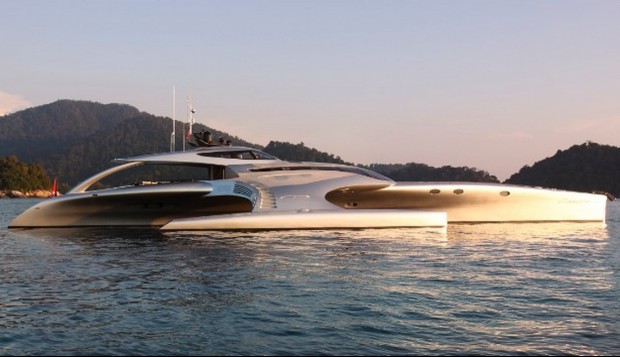 That sleek, futuristic-looking vessel you see above reportedly took around five years to design and build, along with a hefty $15 million price tag. So what do you do when you have this extremely expensive toy? Why, you control it with your $500 iPad of course!
The yacht is believed to be owned by billionaire Anton Marden, and is controllable up to 50 feet away by an iPad. But that isn't the only stand-out feature of the 'Adastra.' The superyacht is also one of the most fuel efficient of its kind, using only 14 percent of what a conventional yacht at the same size would consume. Due to the design of the Adastra, only 20 percent of the vessel is submerged in water, giving it the ability to glide at speeds of up to 43 kilometers per hour without the same drag as other superyachts.
Like any other luxury vessel, it also has an interior to match. There's an open-air bar, lounge, industrial kitchen, five bedrooms and four bathrooms. Oh, and it also glows at night like a sci-fi spaceship straight out of Mass Effect. Check it out: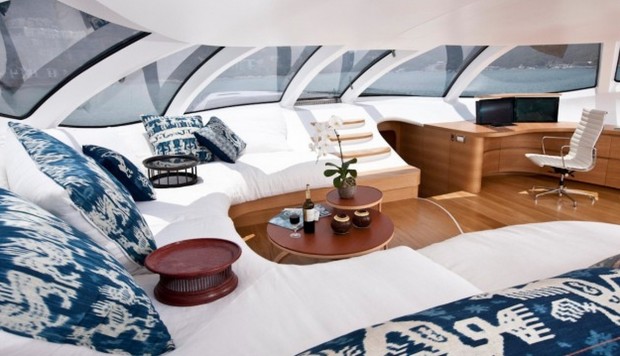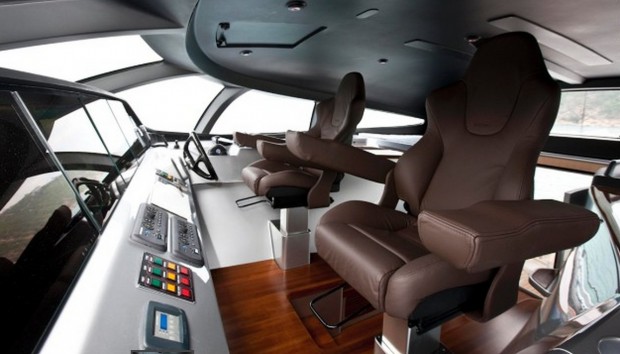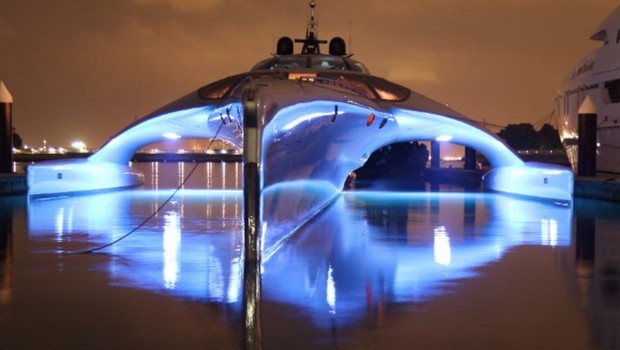 The Adastra recently won three awards at the ShowBoat Design Awards in Monaco, one of which was Best Naval Architecture. I'd have to say those were awards were well-deserved.
[via CNN]
Related Posts