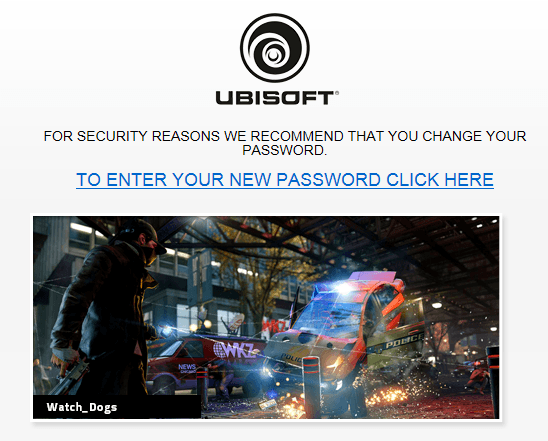 The database of popular video game developer, Ubisoft, was recently accessed illegally by some hackers. Said database contains email addresses and passwords of Ubisoft users.
According to Ubisoft, some hackers were able to use "stolen credentials" to get through the Ubisoft network. Although, Ubisoft did not specify how many users were affected by the attack. Currently, there are around 55 million users who are registered on the Ubisoft website.
Additionally, Ubisoft was also quick to clarify that users' financial information were not affected since, in the first place the website does no store these information.
Surprisingly, to get the problem fix as well as to prevent further damage, Ubisoft sent an email to its users asking them to change their passwords immediately. Normally, websites will automatically reset the password and send a notice to users when events such as this happen. Also, right now, if you go to Ubisoft's site, you'll also be prompted to change your password before you can get through.
Ubisoft also informed its users that they have already consulted with security experts to enhance their website's security. Still, users especially those who were not affected by the attack were already annoyed since these users will not only have to change their passwords in Ubisoft's website but on all the websites and services where they use the same password.
Hopefully, you're not affected by this attacks if you're a Ubisoft user. If yes, then change your password first before you throw your ire on Ubisoft for the inconveniences that the incident caused you.
[via LA Times, image via Ubisoft]
Related Posts