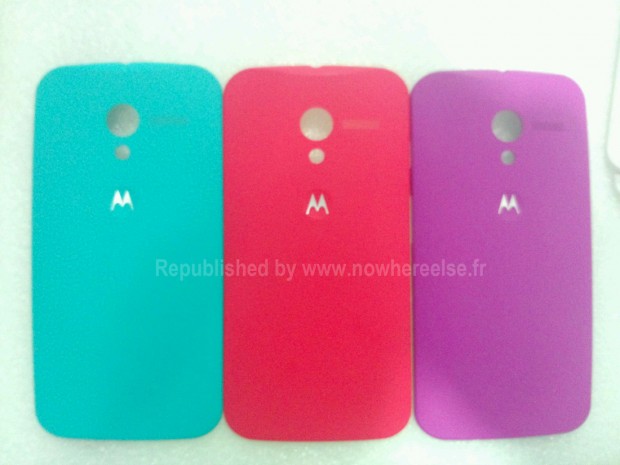 Just one day after ads designed to promote the Moto X and its American roots were leaked, more details are beginning to surface on Google's upcoming smartphone.
As you can see in the image above, one of the customization options of the Moto X will be the option to choose the color of the back of phone, as well as another color for the trim. Another minor option that is said will be available is the ability to upload a picture which will appear as the phone's default wallpaper when it ships. It's hardly anything revolutionary, but it's a nice touch.
Borrowing a move from Microsoft and its Zune players or Apple and its iPods, the Moto X will also be engravable. Whether there will be more aspects of the phone that can be personalized remains to be seen, but hopefully for Google this isn't everything just yet.
Also, because the phone will be assembled in the USA, customers will be able to order and receive their devices only a few days after. This is notable due to the ability to customize the phone.
What do you think of the Moto X's customization options? Does "designed by you" sound a little exaggerated if it'll only amount to color choices, engraving and personalized default wallpapers? Comment and let us know!
[via ABC NEWS]
Related Posts