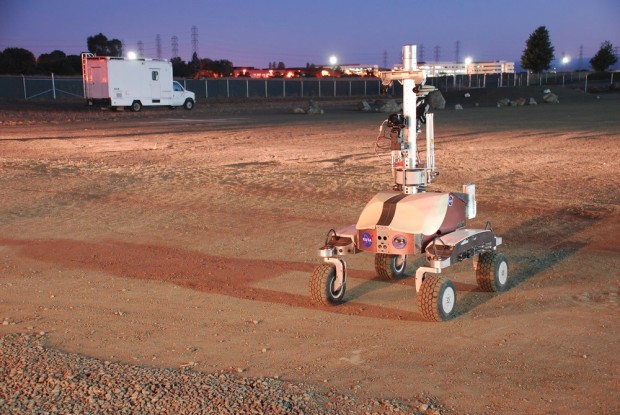 Big news out of space, where for the first time (believe it or not), NASA has successfully performed a test in which an astronaut living aboard the International Space Station (ISS) controlled a robot here on the surface of the Earth… a distance of over 400 miles.
On the June 17th test, astronaut Chris Cassidy controlled a K10 rover located at the Ames Research Center in Moffett Field, CA via real-time video, and he was able to deploy a polymide-film antenna on the robot, while also dealing with simulated terrain.
The Director of the NASA Lunar Science Institute's Lunar University Network for Astrophysics Research, Jack Burns, called the test "a great success."
It seems that this test had a lot of implications for NASA, as the organization is considering using this technology for the potential deployment of radio antennas on the far side of the moon. However, similar tests could also open the doors to even more advanced uses of space robots, including giving ISS astronauts control over rovers deployed on Mars.
Of course, for right now, more tests are needed before less-controlled deployments are attempted. NASA says that it will be conducting a follow-up later this month or in early August.
[via The Verge, image via Space.com]
Related Posts