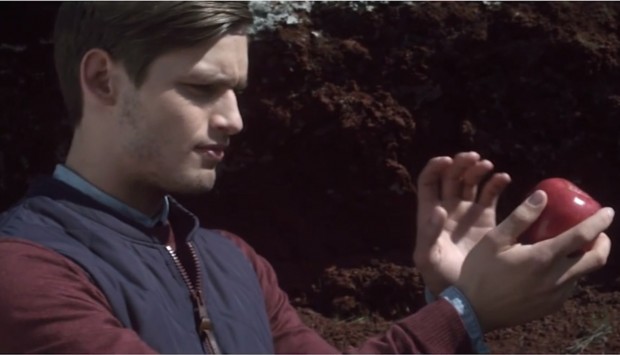 If you caught Samsung's live stream for the announcement of the Galaxy S4, you might have found some parts of it a little strange. There were definitely some weird choices that went into planning that presentation but it's nothing, I repeat, nothing compared to their latest Galaxy S4 ad for Iceland.
It starts off innocently enough, with a man attempting to use an apple, an actual apple, as a phone. It doesn't work of course, but he's soon able to do the things that weren't possible on a fruit with his Galaxy S4. After that, he's joined by some dancing ninjas. Then a goat appears. Finally, he eats the apple.
It's obviously a jab at Apple, symbolizing that the Galaxy S4 can do things that the iPhone can't. But why Samsung, why? Is this what you do with your massive marketing budget?
Just keep doing stuff like this instead. Thank you.
[via The Verge]
Related Posts