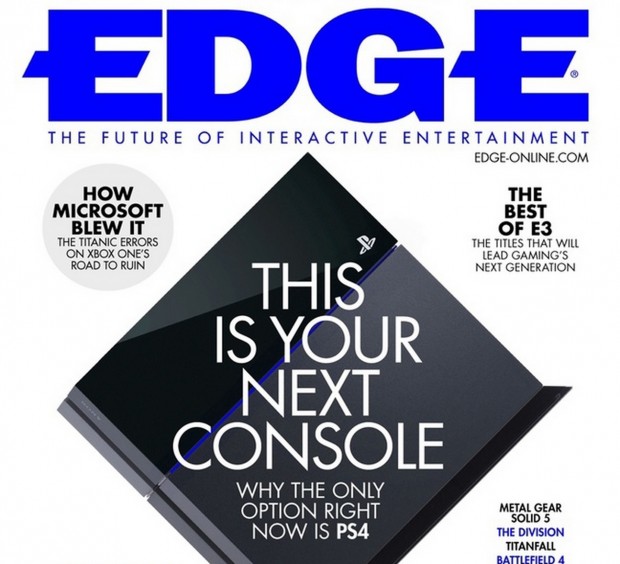 Now this is a little awkward. Usually the enthusiast press in the games industry stays far away from taking sides, but Edge has taken it to a whole new level. In their latest issue, the magazine writes, "This is your next console. Why the only option right now is PS4," front and center on its cover.
Edge isn't just any magazine either, it won best 'Games Magazine' in the 2012 Games Media Awards and is still going strong after many other similar magazines have been forced to shutter as more and more people go online for content. This also comes after Microsoft announced sweeping changes to their online requirements and used games policies.
A description for the August 2013 issue also reads, "We detail how Sony crushed Microsoft at E3 2013 and why PS4 is your next console in the new issue of Edge magazine." While Sony certainly had a more impactful showing at E3 this year, some of their biggest advantages don't really apply anymore. Even their hilarious "Official PlayStation Used Game Instructional Video."
But maybe it's about more than that. The fact that Microsoft was planning on implementing policies that many believed to be anti-consumer in the first place surely isn't going to help them win fans. And Edge is definitely not one of them.
Here's the full cover: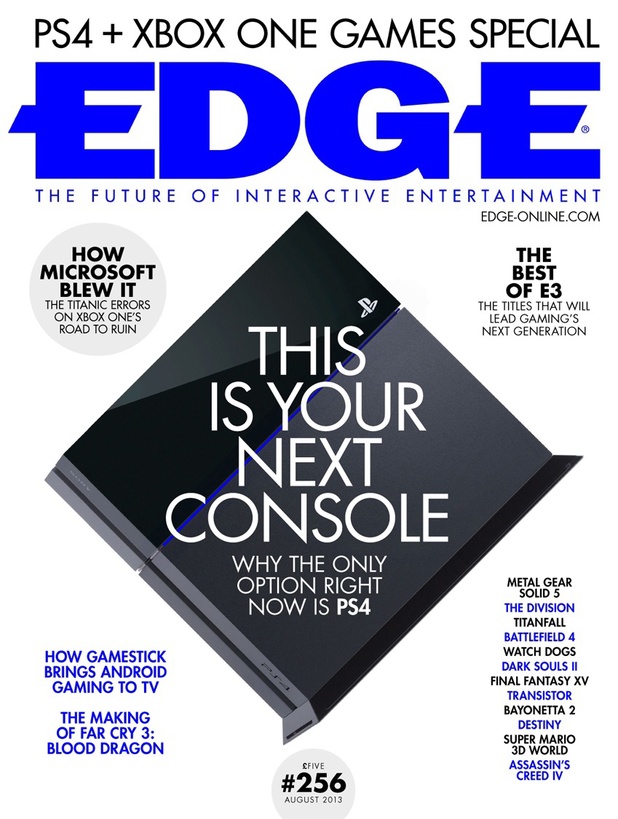 Are you a console gamer? If you are, which of the next-gen consoles are you planning to purchase this holiday season, the Xbox One or the PS4? Let us know in the comments!
[via Digital Spy]
Related Posts