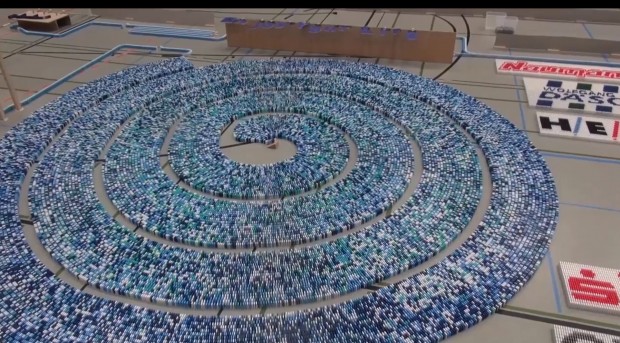 Over at Büdingen, Germany, a few dominoes were toppled. No biggie. Just 272,297.
The 'Enjoy Your Life – The Domino Record 2013' event placed exactly 277,275 dominoes, 272,297 of which were toppled in a mesmerizing 10-minute display of domino goodness. It took 12 helpers and 8 days to get everything set up, but I'd say that the result was well worth it. They even earned the Guinness World Record for most dominoes toppled in a spiral at 55,555. Check it out:
Confession: I thought the domino-toppling ended after the spiral. But then it just kept going and going and going. It's truly impressive stuff, and I'm just glad the whole thing didn't topple over on the 7th day or something.
[via Gizmodo]
Related Posts