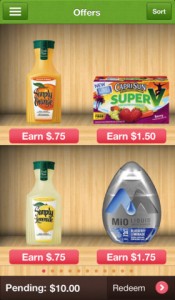 Shopping in the 21st century has a lot of downsides, the ease with which you can rack up credit card debt being one of them. But the upsides are many: it's easier than ever before to find discounts and get rebates. One cash back program that recently caught my eye is called Ibotta.
What is it and what does it do
Main Functionality
Ibotta is an app that turns rebates, coupons, and everyday purchases into instant cash. The cash you earn from making certain purchases can be redeemed by
Pros
Simple to navigate
Works with purchases made at over 40 national chains, including Target, Walmart, Kroger, and Safeway
Get $10 just for trying the service out
Fast redemption via PayPal
Sign in with Google, Facebook, or create a new account using your email address
Cons
Only certain brands are supported, and major retailers like Trader Joe's or Food Lion aren't supported yet
Some users have complained that some of the food options here aren't particularly healthy
7 day a week Customer Support
Discussion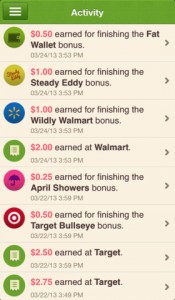 Here's how it works: you download the app and sign up for an account. Before you go shopping, review current offers on the app and select the products you're going to buy. Then, simply go shopping and save your receipt. Take a snapshot of your receipt, and Ibotta will get you the cash you've earned within 24 hours.
You can earn cash by shopping for certain products, or earn bonus cash by referring friends or completing certain shopping tasks. You can choose to sign up via email, Facebook, or your Google account. You'll need to enter some additional info, such as your gender, DOB, and ZIP.
There's a pretty decent array of food purchases you can make with this app to get cash back. Today, for example, some of the food offers include earning $1.50 when you buy a pint of blueberries and a box of Krusteaz pancake mix, $1.00 back when you buy a Newman's Own pizza, 50 cents back on gummy beats, 50 cents back when you buy Aquafresh toothpaste, 50 cents on Lysol wipes, 50 cents back on Annie's Cheddar Bunnies, and 50 cents back on Driscoll's raspberries. In other words, there are healthy and unhealthy options a-plenty, along with personal grooming products and cleaning products.
If you don't feel like flipping through pages of offers, you can sort the offers by category, including "Baby & Kids," "Canned Goods," or "Spices & Baking." When you sign up, you'll get a $10 bonus…if you redeem 5 offers within a two-week window.
Conclusion and download link
Hey, you've gotta eat, right? If you're going shopping anyway, why not use Ibotta to save yourself some cash? The service is simple to use, and puts a little cash back in your pocket after every trip to the grocery store. Assuming the brands you like are featured here, this is a nice app to help you save a little money every month.
Price: Free
Version reviewed: 1.7.3
Supported OS: Requires iOS 5.0 or later

Download size: 20.4 MB
Related Posts