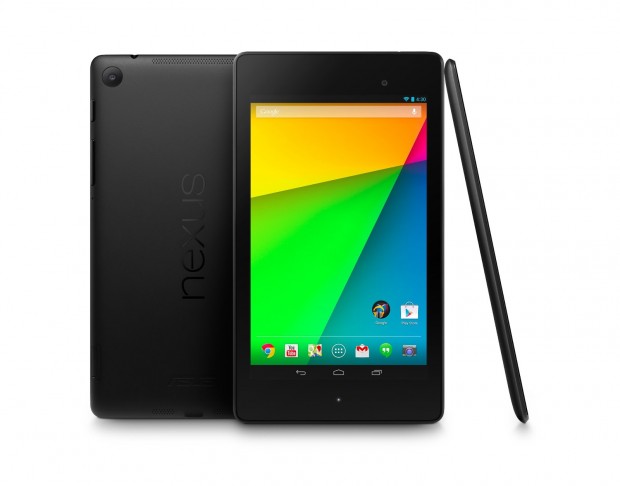 After being leaked to oblivion, the new Nexus 7 has finally been officially announced at Google's Chrome and Android event today. The company is touting it as the "world's highest-resolution 7-inch tablet" and after taking a look at its spec sheet, I think I'd have to agree.
Google says the first thing you'll notice on the new Nexus 7 is the sharpness of its screen. The device has a pixel-packed 1920 x 1200 resolution (compared to 1280 x 1200 on the older model), fitted into a 7-inch display. The result of this is a pixel density of 323ppi, which is almost the double the previous model's 216ppi.
The device is once again being made in partnership with ASUS and the two companies have managed to make the device both thinner and lighter than its predecessor. In terms of the guts powering the Nexus 7, those received a pretty substantial upgrade as well. There is now a 1.5GHz quad-core Snapdragon S4 Pro processor and the amount of RAM has been doubled to 2GB.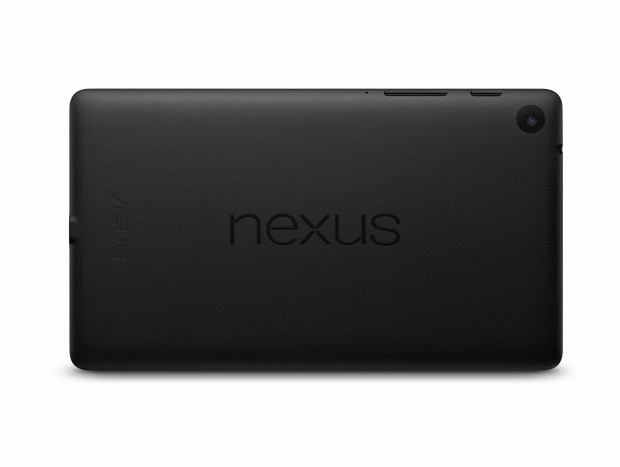 They've also added a 5-megapixel rear camera, but unfortunately the front camera remains at 1.2-megapixels. Like the first Nexus 7, it supports NFC but now wireless charging capabilities have been added. Bluetooth 4.3 LE is also a new addition, which should play nicely with Android 4.3's support for Bluetooth Smart technology.
It will of course ship running Android 4.3 which was announced simultaneously.
The new Nexus 7 will be hitting the US on July 30th and will be priced at $230 for the 16GB version, $270 for the 32GB, and $350 for 32GB, WiFi + mobile data. The 8GB version has been dropped.
Unfortunately, those in the UK will have to wait until mid-September for the device. It will be priced at £199.99 for 16GB and £239.99 for 32GB when it releases. For everyone else, Google says that its "coming soon" to other countries.
For fans of its larger sibling, the Samsung-made Nexus 10, a report claims that Google's Sundar Pichai says you can "expect to see new a 10-inch Nexus 10 Android tablet made by Samsung in the near future."
Google also released this cute little ad for the Nexus 7:
[via Google, Engadget, Android Central, TechRadar]
Related Posts