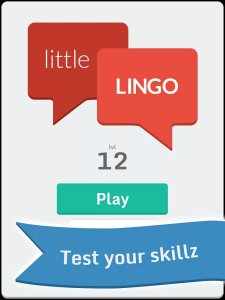 The Internet is full of slang words or jargons. As a matter of fact, almost everybody who uses social networks and instant messengers knows a lot of these words. If you're one of them, then you probably know what LOL or ROFL means. So why don't you try to put your lingo skills to the test with this new app called Little Lingo?
What Is It and What Does It Do
Main Functionality
Little Lingo is a free Android app developed by Juxta Labs. It is basically a quiz game that will challenge you to answer a series of questions about internet jargons. Your goal in this game is to answer all of the questions as you try to get a perfect score. For every question that you can answer correctly, you will be rewarded with three virtual coins.
Pros
Well-designed user interface, responsive
High-quality graphics
Easy-to-use game controls
Has an option for muting the sound effects
Easy yet very engaging gameplay
Lots of challenging lingo-related questions
You can use or spend coins for boosts and hints
You can share your score and achievements to your friends via Facebook, IM or SMS
Cons
The game loads ads from time to time and they often appear every time you press the Coin Shop button.
There's no Leaderboard
Occasional forced closed errors
Discussion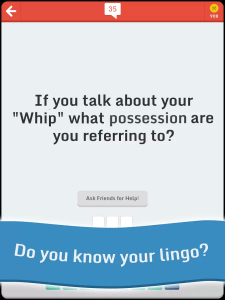 One of the advantages of playing quiz games is that you get to learn a lot of new things just by simply playing the game. This is actually the same for Little Lingo. It's not only fun and challenging; it also helps you discover new words that you can use whenever you get to chat with your friends via instant messenger.
Upon loading the game, all you need to keep in mind is that you will be answering a series of questions that are related to Internet slangs or jargons. So it is already expected that you will encounter questions like "What's the meaning of LOL?" and many more. As for the game's gameplay, it's pretty similar to "Hangman" and "Guess the Word". For each question, you will have to fill-in each boxes with the correct letters needed to reveal the answer. If you can guess the answer correctly, you'll be automatically moved to the next question. However, those who gave the wrong answer won't be allowed to move on until they can guess the correct answer. There's also a reward for every correct answer. For example, if you can guess the correct meaning of ROFL, then you will be rewarded with three gold coins. You may then use these coins to purchase hints and letters. One hint costs 120 coins while revealing a letter will cost you 60 coins. You can also purchase more coins at the Coin Shop. If you purchase at least 750 coins, which costs around $1.99, the app will also remove the ads.
Another good feature of this app is that you can share your score to your friends on Facebook, Twitter, etc. So it's easy to invite your friends to play along. Unfortunately, what this game lacks is the social aspect so you can't ask your friends to give you free coins, etc. There's also no Leaderboard so you won't be able to see who is actually doing a good job in guessing the game's complex Internet jargons.
All in all, I could say that this game is great for getting rid of boredom. It also helps you discover a lot of new Internet words that you barely use in your day-to-day conversations. The only thing that I didn't like about this app is that it keeps on prompting me to download this game called "Zoomed In 2" and if you opt to skip the game, the ad will continue to show up until you do so. There are also times wherein the game will fail to load because of some unexpected forced closed errors.
Conclusion and Download Link
What I like most about Little Lingo is that it's a fun game that will challenge your vocabulary for Internet words. Playing this game is also a good way to kill time especially when you have nothing to do. So if you're into puzzle and brain games, I recommend that you check out this game and try to assess out if it's really worth your time — just try to ignore the ads.
Price: Free
Version reviewed: 1.0
Requires: Android 2.2 and up
Download size: 3.1MB
Little Lingo – Txt Quiz Game on Play Store
Related Posts