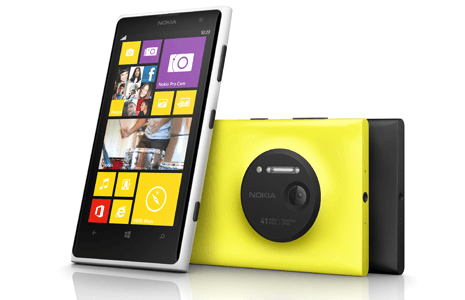 With the release of the Nokia Lumia 1020, one might have thought the Finnish giant was on the verge of success, however; that doesn't seem to be the case here. While the 41-megapixel camera on the device is truly an engineering marvel, the $300 price-tag on AT&T is off putting, especially when more popular and capable smartphones are selling at the cool price of $199.
An analyst, who goes by the name R. W. Baird's William Power, took it upon himself to find out how the Lumia 1020 is performing at retail. As it stands, sales of the Lumia 1020 are not trending to new heights, in fact, only a few retailers have reported selling out of their respective allocations.
Last week, we visited and contacted AT&T stores to gauge early sales of the Nokia Lumia 1020. Reps we spoke with were nearly unanimously positive about the device's hardware, especially with the performance of the 41-megapixel camera. In contrast, those same reps were quick to point out that early sales were modest at best. When asked what was limiting consumer adoption of the 1020, reps commonly cited the $300 price target and consumer concern with switching over to a new OS as the biggest hurdles. We only found a handful of stores that sold out of the device on launch day, and in several cases, we were the first people to ask specifically about the 1020.
Nonetheless, it is still early days for the Lumia 1020 and things could change for the better as consumers become more aware. Furthermore, Microsoft needs to update the Windows Phone 8 platform on a regular basis since it is sitting well behind Android and iOS in the market share department
If the Lumia 1020 fails to ignite consumer interest, Nokia could find itself in serious problems going forward. In many ways, Nokia is not to blame for the lackluster sales of its devices; all blame should be placed squarely on the head of Microsoft for not allowing Windows Phone 8 to support larger displays and faster processors at an earlier date.
If the performance of Windows Phone 8 fails to step it up a notch, a Nokia branded Android smartphone might hit store shelves faster than we imagined.
[via Barrons, image via Nokia]
Related Posts