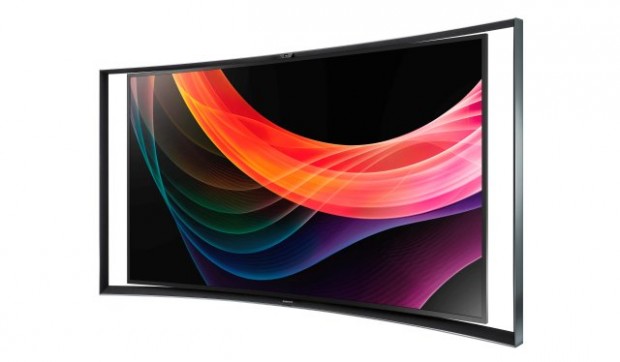 If you have the money to spend, you can purchase Samsung's 55-inch curved OLED TV today for the whopping price of $9000. Not cheap by any means, but much inexpensive compared to similar OLED TVs on the market, so in truth, this is deal made in tech heaven.
The device is dubbed the Samsung KN55S9C, and from what we understand, it should deliver a more lifelike viewing experience to potential buyers. This is made possible by the rounded design, which to some is a technological marvel. The TV comes packed with 3D capabilities, 3D glasses, and Samsung's celebrated Multi-View feature that allows two people to watch two different programs on the same screen.
According to Samsung's press release:
The design of Samsung's new Curved OLED TV draws audiences into the picture. The elegantly crafted design is inspired by a 'Timeless Arena' in which the display is placed within a luxurious frame whose curved shape emulates the curvature of an arena. The premium metallic frame adds a touch of style and sophistication to any setting. The 'Timeless Arena' design provides a floating canvas for OLED's true-to-life colors and absolute blacks. A single cable for all connections reduces clutter and completes the minimalistic design with a "Clean Back" finish.
If you're interested, you can pick up the Samsung KN55S9C at selected retailers today, but first make sure you can afford the $9,000 price tag. At this rate, we see 55-inch similar to this one going for less than $1,000 in the coming years, but by then, we might find interest in something else entirely.
[via Wedbush Investor]
Related Posts