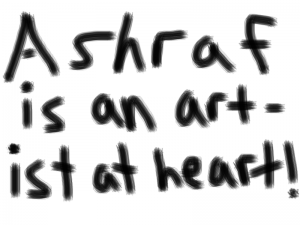 Not many will argue with me when I say Photoshop is one of the best image editors created to date. At the same time, Photoshop is probably one of the best expensive image editors created to date also. So what are your options if you can't afford Photoshop? Well for offline, desktop based solutions, there are GIMP and Paint.NET but everyone already knows about them. However, I bet many people don't know that there are free online image editors available to users which can give Photoshop, GIMP, and Paint.NET a run for their money (well technically only Photoshop can be given a "run for its money" because the other two are free).
While there is no fine line separating the two groups (there will be lots of overlap in terms of features), the first four I am going to tell you about are aimed to be full fledged image editors – like Photoshop. The next four are photo quick-fix editors meant to be used to "touch up" photos.
Also,
All eight are Flash based. They will run in any browser as long as you have Flash installed.
You do not have to register with any of them, except for Adobe Photoshop Express, to use although there is an option to register (registration is free in most cases).
Full Fledged Image Editors
Pixlr

Sumo Paint

Aviary's Phoenix

Splashup
Admittedly, being more geeky than artistic, I am handicapped when it comes to reviewing image editors. However, I did my duty and compared the four mentioned above, looking for "hotspots" in terms of features. For the most part, all four have similar features. All of them have layer support, the normal range of editing tools, effects, filters, adjustements, and other Photoshop-like features, can load images from your computer or from a URL, can save images to your computer or their own specific online image sharing services, etc. However, there are key points of highlight worth mentioning for all four:
Pixlr
Pixlr can not only load JPG/JPEG, PNG, GIF, and PXD images (PXD are Pixlr format), but it can also load PSD images. It, however, lacks support to load BMP; it can save as BMP though (or JPG, PNG, and PXD).
Pixlr has a Firefox add-on which allows users to import, and edit, online image directly into Pixlr with two clicks.
Pixlr has a "Windows grabber" users can install which allows users to open images in Pixlr right from their desktop (Pixlr opens up in the default browser and the image in question is automatically loaded).
Pixlr has a "Pixlr Express" version which allows users to do some quick image editing such as rotate, crop, resize, add effects, and add filters.
Sumo Paint
Sumo Paint has a large variety of brush strokes/patterns to use; more than the other three… combined.
Sumo Paint can only save as PNG or JPG (or SUMO format).
Phoenix
Phoenix can export images as TIFF in addition to PNG, JPG, and GIF.
Phoenix can load images directly from Facebook, Picasa, and Flickr (in addition to your computer, a URL, and Aviary library).
Splashup
Splashup can load image directly from and save images directly to your desktop, Splashup.com, Facebook, Flickr, Picasa, SmugMug, Photobucket, and any custom URL.
When saving to your desktop, Splashup can only save as JPG, PNG, or FXO.
Users can insert images directly from their webcame into Splashup.
Seeing as how all four are fairly similar, it is hard to declare one to be "better" than the other. I can say, though, I probably will never use Phoenix because I really dislike the interface; I like Sumo Paint because it has more of a "Photoshoppy" feel to it than the other ones and the vast amount of brushes to select from; however, the one that I plan on using the most, the one that is my favorite, is Pixlr because I really like the "Windows grabber" feature, the support of PSD files, and the ability to save as layered PXDs which can be easily edited later on.
Photo Quick-Fix Editors
Picnik

PicMagik

FotoFlexer

Adobe Photoshop Express
Similar to the full fledged editors, there are some basic, common photo quick-fix features present in all four quick-fix editors. All of them have tools such as red eye removal, resize, crop, rotate, color, contrast and brightness adjustments, sharpen, add text etc. However, again, there are noteworthy features:
Picnik

Picnik allows users to load from and save to their computer (save as JPG, PNG, GIF, BMP, PDF and TIFF), Flickr, Photobucket, Facebook, MySpace, Picasa, Webs, and Webshots. Users can also e-mail images/photos after they are done.
Users can create collages with Picnik.

FotoFlexer
FotoFlexer can very well be considered the large "gray area" between the full fledged image editors and the photo quick-fix editors because FotoFlexer has many tools ranging from layer support, to adding animated effects, decorations (clipart, borders, etc.), many effects, wand-selection similar tool, ability to add images on top of the image being edited, ability to add images from web cam, and more.
FotoFlexer allows users to load from and save to their computer (save as JPG and PNG only but can load JPG, PNG, and GIF), a URL, FotoFlexer.com, Photobucket, Facebook, Picasa, Flickr, Smugmug, MySpace. Users can also e-mail images/photos, or share them via TinyURL.
Users can create collages with FotoFlexer.

Adobe Photoshop Express
First and foremost users must register to use Adobe Photoshop Express.
Adobe Photoshop Express allows users to "decorate" images with dozens of clipart.
There is not much to mention about PicMagik because aside from the basics, it does not have much (if anything).
Deciding on the "best" quick-fix editor is (again) not a viable task. However, in my eyes I definitely have to say FotoFlexer is my favorite because of all the very handy features it has. That does not mean Picnik and Adobve Photoshop Express are bad; they are both good in their own way. I just like FotoFlexer the most.
Conclusion
Okay, so maybe none of the free web services I mention will replace Photoshop for good. However, all of them in their own way, are very handy free online editors which can be put to good use for people who don't have Photoshop yet still desire a featured filled platform to create art with.
You may access each image editor from the following links. Keep in mind they all run on Flash so you must have Adobe Flash installed (it is free) to use them:
Which one do you (will you) use? Have any other free online image editors you use? Have any additional feedback to mention about each image editor which I did not mention above? Post below!

Related Posts