This is the aftermath of the flying truck: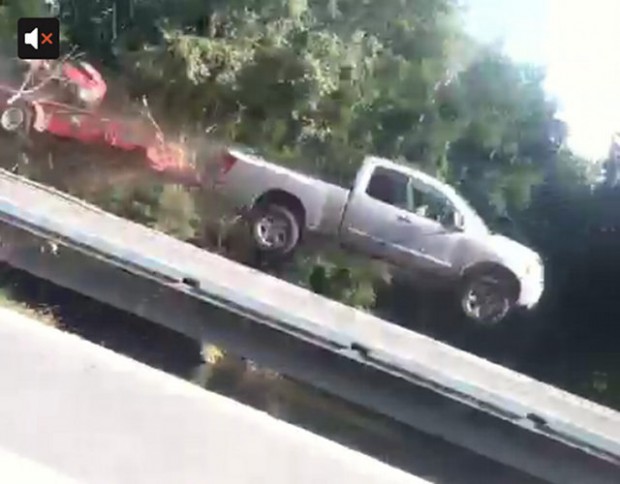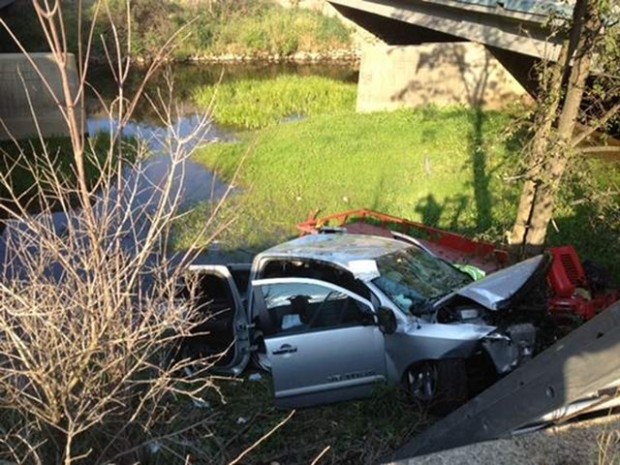 See, trucks can fly. They just can't land properly.
Surprisingly, the driver did not die although he is being treated for serious injuries:
A Kentwood man was taken to Sparrow hospital with serious injuries after the pickup he was driving veered into a median on Westbound I-96 and launched over a guardrail into Sycamore Creek, according to Ingham County Sheriff's Sgt. Matthew Flint.
[via Geekologie]
Related Posts