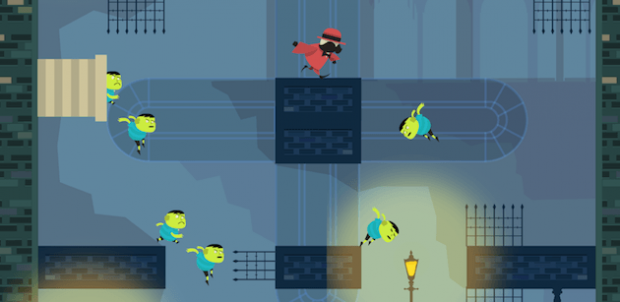 Piracy on Android is a big problem for developers, it is one of the main reasons why there's more free content in the Google Play Store compared to paid content. Additionally, it is also the reason why many developers choose to create content first for iOS. The latest developer to feel the piracy burn is Lucky Frame, the little studio behind a game called Gentlemen! for iPad and Android.
It's been reported that Gentlemen! was paid for by 144 Android users, while a mind boggling 50,000 users pirated the game. That's a massive loss in revenue, which could ultimately hurt the developer in more ways than one. We understand Lucky Frame hoped to sell 2,000 copies of Gentlemen throughout its life, but having only 144 paying customers and 50,000 none paying customers might turn out to be too much to handle.
Majority of the pirates are located in Russia and China, which is quite a surprise since those countries weren't considered much while the game first went on sale.
"The number of pirates just confirmed to us that we made a game that people love to play," according to developer, Yann Seznec. And 95 percent of the pirated copies went to Russia and China — countries he'd barely considered when selling the game. "The main problem is that most of these pirates probably exist in a commercial ecosystem where the Google Play Store does not even exist," he says. "It doesn't occur to them to buy any games from there at all."
Such a predicament could force Lucky Frame to travel the free to play route where advertisements and micro transactions in the game would become the new revenue stream.
Furthermore, Google needs to do more on tackling piracy on its platform, or it just might scare developers away to another platform. We have a feeling many mobile games in the coming years might require an Internet connection, it's the only possible way to fight piracy right now.
[via Gamasutra]
Related Posts