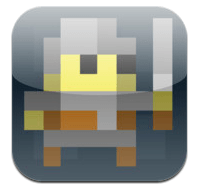 While console gaming seems pretty firmly fixed on making graphics more and more realistic, there's a lovely trend in mobile gaming that's all about the retro look– that means pixels, and plenty of 'em. Not just games that look retro, but games that harken back to a simpler time. If you grew up playing pixellated arcade games or at-home dungeon crawlers, a free game called Legends of Yore may be right up your alley.
What is it and what does it do
Main Functionality
Legends of Yore is a free dungeon adventure game. There is also a full version of the game that costs $1.99.
Pros
Great retro-inspired graphics
Free version of the game allows you to play the full game without upgrading to the full version (more on the limitations of Free in the Cons section below)
Choose between three different classes: warrior, archer, or wizard
Stash point allows you to protect certain items from being lost in combat
Tons of quests
Awesome retro-inspired soundtrack
Tons of setting customizations to get the game just the way you like it
Cons
Game is only free to play until level 20. If you don't upgrade at this point, you can still keep playing, but you will get limited gold and XP
Movement feels choppy, and not smooth: great for feeling retro, but kind of annoying at times
Menus are somewhat complex
Discussion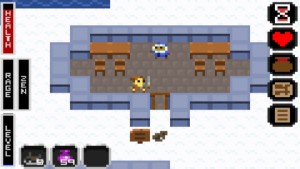 There's nothing worse than getting really into a free game, only to hit a paywall just as you've gotten super invested in the story. That's why I applaud the payment model that Legends of Yore uses. The game is free to play until level 20, where you can purchase an upgrade. The upgrade is totally optional. You can keep playing even without paying out, but it will mean a hit to your money and XP. That seems like a pretty fair trade-off to me.
Designed for both iPhone and iPad, this excellent little game is a really enjoyable romp through the classic gaming tropes of the 1980s and early 1990s. That being said, the interface does feel a bit cramped on the iPhone's smaller screen. It's certainly ample, but if you have both devices, I'd say you should gravitate towards playing it on the iPad.
There are many different quests that you can embark on by talking to people you encounter. One of your earliest quests involves hunting down a pile of skeletons in a crypt, fighting off giant snakes all the while. You can play as a warrior, a wizard, or an archer. I love that you can stash your prized supplies away from the battles as well, so that when you die you don't lose your best items!
Conclusion and download link
If you love dungeon crawlers, RPGs, retro games, or just a good mobile gaming experience, you should probably check out Legends of Yore. Between the awesome old school pixel design and the kind payment structure, Legends of Yore is a real knockout.
Price: Free (Full version is $1.99)
Version reviewed: 1054
Supported OS: Requires iOS 5.0 or later

Download size: 25.1 MB
Legends of Yore on Apple App Store
Related Posts