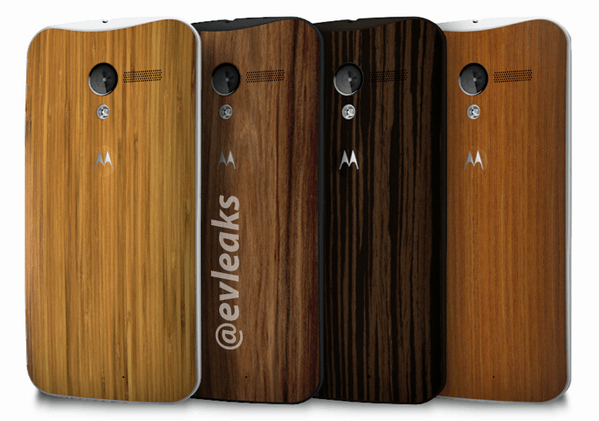 If you were impressed by the newly-branded Motorola's latest phone and are dead-set on getting one, you might want to hold off for awhile. According to the prolific evleaks, the new Moto X might be getting a $100 price cut. And it might be happening before year's end — just in time for Christmas.
The Moto X is currently priced at $199 on contract (in the USA — prices vary worldwide), which is right around what others are priced, but it isn't exactly a very attractive price point either. Especially when there are other phones that came before it with much more impressive spec sheets. With the price cut, the Moto X will become a $99 phone on contract — much, much more tempting. Oh and if you fancy those wooden covers up there? Those are reportedly coming too, for $50 a pop.
Judging by evleaks' successful rumor track record, I'd say this price cut is in the bag. So if you're in the market for a Moto X this year, hold on just a little longer. It's about to get a hundred bucks cheaper.
Related Posts