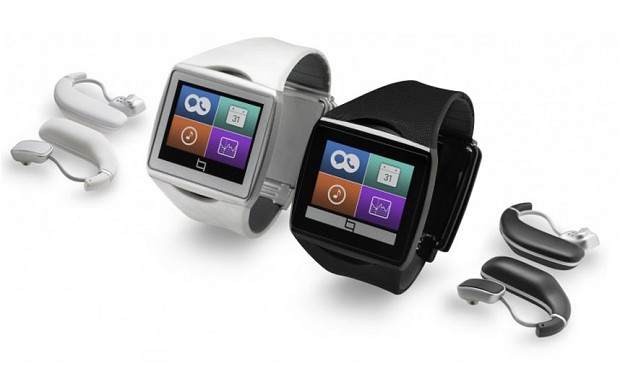 Surprise! Qualcomm announced yesterday that it is also launching a smartwatch. Like the Galaxy Gear, it will act as a secondary display to your smartphone. The chip maker claims that its smartwatch can pull off "days of battery life" when the device is fully charged, unlike the Galaxy Gear which can only last a day. Another advantage over the Gear is that it isn't limited to a few devices. In fact, it will work on any Android device that runs Android 4.0.3 or higher.
The watch is going to be called Toq (pronounced 'talk'), and is a first Android-exclusive smartwatch with a reflective Mirasol display, which lets you view the display in any angle. In addition to phone functions, it can also mange your calendar, email, messages, etc . Qualcomm has promised to bring more features through future updates.
Toq will cost $300 and is up for preorder with the intended launch in October, but you might wanna hurry as it is gonna be a limited edition smartwatch -imagine the value of it in about 50 years!
Check out the intro video below, and let us know what you think of it in the comment section below.
[via Telegraph UK, CNET]
Related Posts