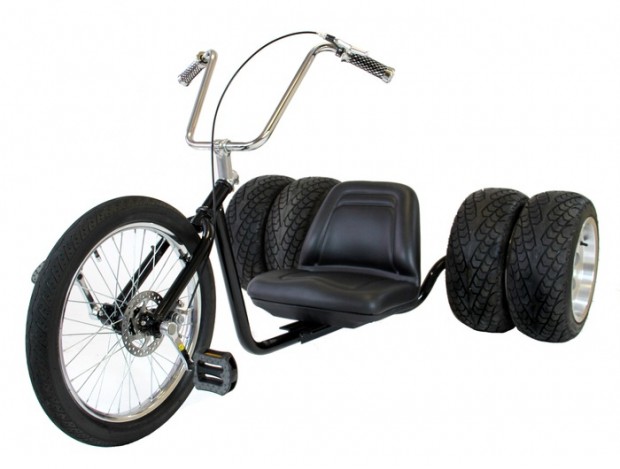 Sometimes we get tired of riding on traditional bicycles, because it feels old or maybe it's because we're getting old. Anyway, here's a bike to make the old feel young again, it is called the Urbantrike and it look extremely awesome. The Urbantrike run on three wheels, but unlike a traditional tricycle, this bike is for older people like you and I.
The most striking things about the Urbantrike are those massive back wheels. Riding down the street on one of these would definitely turn attract admirers because you would look like such a boss on one of these. Furthermore, those big wheels are not just for show, they also allow the rider to travel on rigorous terrains, which is impossible to do with your flimsy two-wheeler at home.
Urbantrike features:
• Spin Freely – Freespin 20-inch 38-spoke front wheel makes downhill and coasting a breeze.

• Endure – Welded from high-grade 1.5-inch .095-gauge steel tubing to provide durability and tight tolerances.

• Relax – Fully padded and comfortable 18-inch wide vinyl seat provides the perfect style and comfort.

• Support – Our quality steel frame and high capacity rear hubs are rated over 500 lbs. Tote your BFF on the back.

• Meld – 10-inch long sliding seat track ensures a perfect fit for every bum every time, no matter your height.

• Customize – Pimp your ride with a variety of design options, from frame color to handlebars.
The video below provides more info on Urbantrike:
Urbanbike is currently on Kickstarter (see via link below) with 87 backers and $34,103 pledged of $38,000. No doubt, we're not the only ones who want to ride on 18-inch wheels while listening to DMX.
[via Kickstarter]
Related Posts