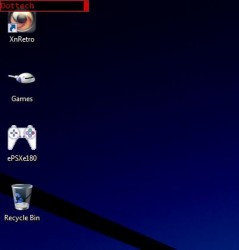 The Windows platform is no stranger to apps that privatize folders, directories and files. There are a lot of apps out there that offer the option to hide content from view. Most of them use advanced encryption methods and require a bit of finesse. Sneaksy is a very minimal application for Windows designed with ease of use and simple mechanics in mind. You can very quickly hide data that you do not want other users to see, thus also preventing access to it. It keeps the source directory, where you hide files and folders completely invisible and password locked.
What is it and what does it do
Main Functionality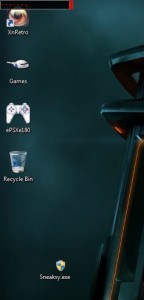 Sneaksy is a minimal protection and security tool for Windows. All users could benefit from the application, but it was clearly designed to help casual users protect files and folders. You don't have to mess with any advanced encryption techniques or graphical interfaces. Instead, the application creates a source directory in the same location as the executable. When you want hide files or folders you can just drop them in said directory. When not in use the folder is rendered invisible and secured with a password lock.
Pros
Extremely lightweight and efficient file locker
Content is hidden behind a unique password based system
The hidden directory only becomes visible after running the application and entering a password
The related directory is created in the same location as the executable
Cons
Hangs a bit during launch, and takes a few seconds before the password entry field is visible
Can be a bit confusing for first time users, the very first prompt is to store the password
Discussion
Sneaksy is a portable application, which means you don't need to install anything in order to use it. Surprisingly, it does not come bundled in a compressed archive. That means you can just open the executable every time you want to run the app, but you will have to provide administrator access through the Windows UAC (if you don't have it disabled).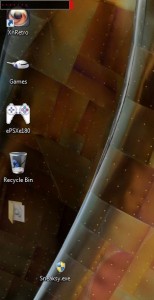 The first time you run the application a small black and red box will appear in the top left corner of the screen. It supercedes all other windows that are open and will appear on top. Sometimes it takes a minute or two to appear so be patient. This is very important, whatever you type in the box the first time is your password. So, make sure you think of a password you'll always remember click inside the black box and begin typing. It should show you what you are typing, this only happens once. When you've entered the full password hit the enter key and the deed is done.
The application will then create hidden files and a unique folder in the very same directory where you have the app stored. This is also important. Move the application to the directory where you want it stored before running it and setting up your password. For the purpose of this review I moved the app to my desktop, but that is not recommended. Other users will be able to interact with the executable, and although they won't know your password they will certainly become suspicious. As suggested by the app developer, you should probably name it something unique and obscure too.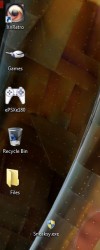 After you have assigned a password, the box will remain in the top left corner. The next step is to retype the password, only this time it will be masked. When you hit enter, a blue progress meter will fill and when it's complete the hidden folder will appear in the same directory as the app. The folder is called "files". You can drop any content or data into that directory for safe keeping.
When you're all finished, you can click the small red rectangle in the upper left corner of the screen. This will close the application and hide the directory where your files are now stored. Wallah! Your content is instantly hidden from view.
To access the content again, you simply need to run the Sneaksy executable and enter your password. It's that simple.
For an added layer of security, you can even move the executable out of the same directory where the hidden file is stored, although you must remember to move it back when you want to access your hidden content. You cannot run multiple instances of Sneaksy simultaneously, which is definitely a good thing.
It's an incredibly lightweight application as it uses just over 3MB of RAM while running.
Conclusion and download link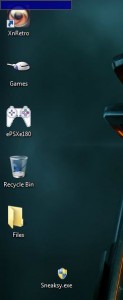 Sneaksy is a very minimal and easy to use application that allows you to hide folders and content from other users. The first time you run it, you're prompted to enter a password. Each launch after that, you must enter the same password in order to gain access to a hidden folder. Any and all content you'd like hidden from view is stored in that same folder. It's worth noting that the hidden directory is created in the same location where the executable is stored- you can use this to your advantage for added security. If you're looking for a quick file locker or a way to hide personal content, this app is definitely suitable- especially if you don't have extensive knowledge with encryption based tools.
Price: Free
Version reviewed: 3.32
Supported OS: Windows 8/7/Vista/XP
Download size: 2.26MB
VirusTotal malware scan results: 0/45
Is it portable? Yes
Related Posts