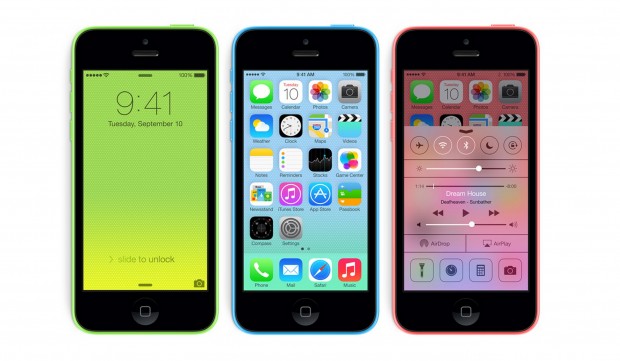 Despite whatever we might think of the new Apple iPhone 5C and its cheap design yet ridiculously high price tag for being essentially an iPhone 5 in a plastic colored casing, for some reason, the normal consumer doesn't care because this device is selling off faster than a cheap classic porn magazine. (Okay, I think it is obvious where I personally stand on the device.)
Pre-order for the device went live at midnight on September 13, but before too long, the unlocked 16GB version of the device among others were sold out via Apple's website. Ironically, many others including I were screaming doom and gloom for Apple due to this iPhone 5C thing, but as it turns out, we've been handed a good spanking. As it turns out, at $99 on contract, iPhone 5C might surpass expectations.
It should be noted we don't know exactly how many devices Apple put up for pre-order, so it is possible Apple purposefully kept the number low as a marketing tactic to make the device appear to be more popular than it is. However, Bloomberg has reported that China Unicom alone has surpassed 100,000 pre-orders for the device via online reservations. This number is expected to rise higher as the hours and days pass by before launch. So it can't be doing too bad.
Due to the sellout, Apple is forced to push back delivery time. Some buyers won't enjoy this very much, but such is the case when a device is popular among consumers, so get over it already.
The Apple iPhone 5C is clearly shaping up to be a serious contender for top selling smartphones if this trend continues. Furthermore, it would be interesting to see how Google, Samsung, and Microsoft responds to Apple's success with future devices. We expect Samsung to strike first, followed by Google, then Microsoft, a company known to be very slow in reacting to an ever changing market.
What are your thoughts on the iPhone 5C? Moreover, are you getting one? Let us know in the comments below!
Related Posts