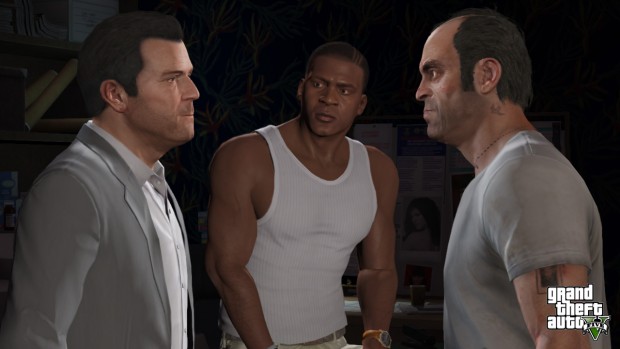 In its first 24 hours of availability, sales of Grand Theft Auto V have racked up more than $800 million. To put that amount in perspective, Box Office Mojo lists Harry Potter and the Deathly Hallows Part 2 as having the biggest earnings for a movie's opening day — it didn't even crack $100 million. The game cost an estimated $260 million to make, with a development time of five years. Publisher Take-Two says that it has beaten the first day sales of every previous Grand Theft Auto game, as well as any of their titles. The game has also done exceptionally well critically, currently holding a 98 rating on Metacritic.
Grand Theft Auto V is an open-world, action adventure game featuring the story of three characters living a life of crime. In addition to the usual bank heist or highway chase, players can also do things like play golf, run in a triathlon, hunt wild life and more.
GTA V is available now for PlayStation 3 and Xbox 360. I have been playing the game non-stop since its release and need to stop soon — please send help.
[via GamesBeat]
Related Posts