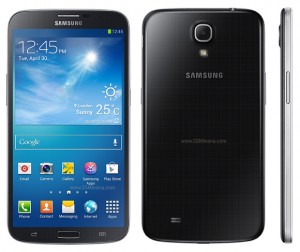 Have a Galaxy Mega 6.3 that you want to get a little more out of? This guide will teach you exactly how you can root your device! In no time at all you'll have root access on your Galaxy Mega 6.3, which will open the door to endless possibilities.
Disclaimer: This guide is intended as a helpful "how to". dotTech and its writers are not responsible for any gain or loss (including but not limited to bricked devices) incurred as a result of following this guide. Root your device at your own risk. Rooting may void your warranty. Proceed at your own risk.
Requirements
This root guide is for the Galaxy Mega 6.3 running Android 4.2.2 Jelly Bean. It is specifically for GT-19205 and GT-19200 models.
Take note this will wipe all your files and data on your phone. Proceed at your own risk.
Before We Begin
Download the Galaxy Mega 6.3 drivers and install them onto your PC (if you haven't done so already). The Galaxy Mega 6.3 USB drivers can be found at this link.
Have your micro USB cable handy.
To perform this root, two files will need to be downloaded. The first of which is Odin, a tool we'll use to flash the root onto your device. Download Odin here.
Extract the Odin file to a folder onto your Desktop.
The second file that needs to be downloaded is the root package file itself. Do not extract it. The root package can be downloaded here. Move the file into the folder that you previously extracted Odin into.
How To Root Galaxy Mega 6.3
Navigate to the folder in which you extracted Odin into, look for a file called Odin3 v1.85.exe and run it.
Look for a button that says PDA, and click on it.
It will prompt you to browse for a file for Odin to use. Find the root package that you downloaded (it should be located in the folder you extracted Odin to on your Desktop). The file is named vcoreroot-v2.tar.
Be sure that only the Auto Reboot and F. Reset Time options are selected in Odin.
Place your Galaxy Mega into download mode. Do this by powering it off, then powering it on again while pressing Volume Down, Home and Power at the same time. When the next screen appears on your device, press the Volume Up button to enter your Galaxy Mega into download mode.
Connect your Galaxy Mega to your PC (while it's in download mode) to your PC using your micro USB cable.
Click the 'start' button to begin the flashing process. The flashing may take some time, do not rush, and DO NOT unplug your device from your PC until the process is complete. Be patient.
When Odin finishes, reboot into Android and check your app drawer for the superuser app.
Once you've verified that you have superuser installed, the rooting is complete!
Done!
Conclusion
Enjoy a rooted Galaxy Mega 6.3.
[via xda-developers]
Related Posts